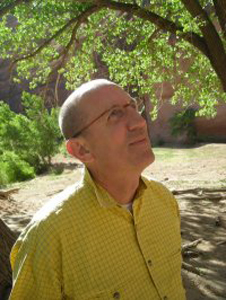 Fifteen days ago I saw two beautiful exhibitions at Devin Borden/Hiram Butler Gallery: School's Out, with photographs by Dallas-base photographer Allison V. Smith , and New Works on Paper. featuring what I just said by Houston's own Brooke Stroud. While I was taking a look see, Hiram, as always the consummate host, invited me in for a chat about the exhibition and what's in store for CBGB and its upcoming exhibitions.
Hiram: What are you doing here?
EFGITWDT: O.k., I'll leave.

From the gist of our conversation, it is my understanding that DBHB is going to take a page from the annals of the Museum of Fine Arts, and plans on producing a series of themed exhibitions, in order to boost attendance. Unlike the MFAH's pandering efforts in that arena, with blockbusters such as Bringing it Home: Baseball in Houston, Jewels of the Romanovs: Treasures of the Russian Imperial Courts, and If They Think It Has Nothing To Do With Art, Maybe We Can Get Them In The Doors, Borden Butler productions will make every effort to respect the intelligence of both their artists and audiences alike.
Allison V. Smith and Brooke Stroud's exhibitions, which opened in June this year according to the e-vite I received yesterday, are the first of five exhibits based on the ancient Japanese philosophy of Godai, with Allison and Brooke's exhibitions representing the element mizu, as in water, not soup, although the soup contains a lot of water, in addition to tiny cubes of tofu, and sometimes almost imperceptible bits of seaweed, which you would never know, except that it mentions them in the menu.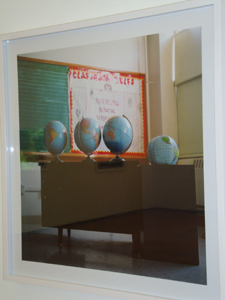 School's Out is a series of sinks, water fountains and toilets surreptitiously photographed by Allison, while in detention at a Dallas area school, according to my rather sketchy and careless research. As punishment for an action so heinous it belies words (hiding peas in her milk carton during lunch), Allison was forced at gunpoint, by D.I.S.D. superintendent Dr. Michael Hinojosa, to scrub out said receptacles until they shone like a beacon of decency or say Bellatrix, the twenty second brightest star in the galaxy. Says Allison, "I wanted to show the world that just because these children act like nasty little pigs discharging their bodily fluids over and over again into the toilets and sinks for nine months out of the year, that it is still possible for these much maligned objects to be seen as God intended, and that is as really, really white and shiny. Had I only been able to wash myself half as clean."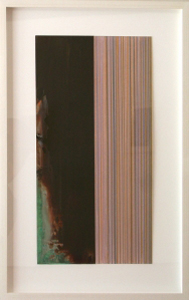 In New Works on Paper, Brooke Stroud's beautiful vertically placed diptychs on paper may or may not have anything to do with water, and may or may not be painted or drawn from a water-based substance, according to the gallery's website and press releases, and my very carefully written and yet somehow misplaced notes.
Devin Borden was uncharacteristically tight-lipped when questioned, perhaps owing to the fact that he was not there when I called, as it is Sunday and the gallery is closed. Sunday withstanding, I found his reticence a little too convenient, and began to suspect that Hiram and Devin were forcing Stroud's work to fit into the water-based theme of the show until it dawned upon me in a moment of epiphany, that the inclusion of Mr. Stroud, in and of itself, made the connection all the more relevant, as the name "Brooke" is the most aquatic of all male names, with the exceptions of Wade, Ford, Rivers, River, Donny, Wayne, Merrill, Jay, and Jimmy.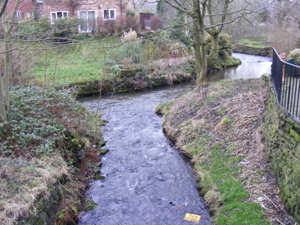 I look forward to seeing the next of the DBHB Godai shows, which centers around the theme of kaze or wind, although in this case claiming that the artists were included because the bullet shot from Maya Schindler's My Dad's Gun flies through the air, or that Nicole Fein's many untitled pieces look like window screens and the word "window" is a derivative of "wind, or that the Tricolor Vectors of Lucas Buvoli are filled with airplanes, well I think that is pushing this theme business a bit too far.
Next week: Project Row Houses!