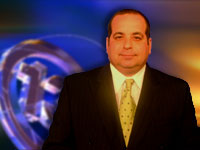 Wayne Dolcefino's expose of the misuse of Houston Arts Alliance money kicked off last night on KTRK's 10 O'clock news with a lot of frothing at the mouth: a brief clips of sexy dancers, a mural dismissed as a "flaming chicken", and the striking phrase, "lesbian puppet tourism" excerpted from one particularly evocative proposal.
Here we go again: the election's over and the airwaves need fresh meat, so the semi-annual art-bash is on the menu. The disturbing thing is that we keep giving them ammunition.
Content based attacks- whether something is good art or not, or whether it is appropriate for public funding, are unavoidable. No one ever will ever agree on that, so publicly funded projects are always vulnerable to irate dissent, as they should be.
What is avoidable is the easy-to-find real misallocation of money. Artists who didn't do the work they said they would, projects that never came off, or were so poorly attended as to be worthless from a tourism standpoint.
All of us who have gotten HAA grants know that there is a fundamental dishonesty in trying to link out work and our efforts to tourist dollars. Sure, we're an attraction, but that's not our real value to this city, and for years the HAA and its predecessor, CACHH, have been bending their numbers and their rhetoric to "prove" that the arts are a moneymaker, because their jobs, their very existence as an organization, depended on that Hotel Occupancy Tax money.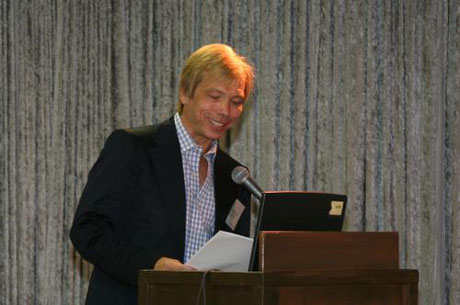 Apologetic, defensive, and ill-informed, Jonathan Glus, the HAA director who appeared in the hot seat, cut a poor figure as arts paladin. Sweating, he said "I can honestly say, Wayne, I've never heard of lesbian puppet tourism" when he should have said "where can I get tickets!?"
UPDATE:
The second installment of the series, which aired Monday night, was more of the same slanted raving, but getting thinner: the flaming chicken debate was re-hashed. In one funny moment, Glus nearly called it a flaming chicken himself!
Margo Sawyer's colorful building block piece at Discovery Green came into Dolcefino's sights, and he managed to scrape up two passersby who didn't think it was art, and that it cost too much (but nobody said they didn't like it) He never mentioned that it was a part of the park's structure, or comparing it's relatively modest price tag to the vastly more expensive archtecture all around it. Oh, well.