GlassTire Video Interview 1: The Art Guys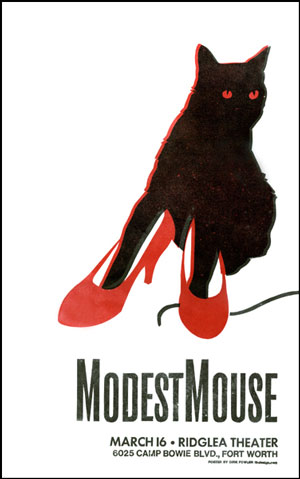 Since they met over 20 years ago – as students at the University of Houston – Michael Galbreth and Jack Massing, a.k.a.
The Art Guys
, have created a unique oeuvre with art that rigorously examines everyday human experience, but that is relieved by vast doses of humor, joie de vivre and a refusal to take themselves – or the art world – too seriously.
Their art practice is hard to pin down, as it varies from objects to projects. The grandest of these was their 1998 collaboration with designer Todd Oldham. SUITS: The Clothes Make the Man peaked with a catwalk fashion show in Times Square and a downtown Houston parade and memorable party at the then-newly renovated Rice Hotel. The project also yielded a book by the same name (Abrams, 2000), in which Dave Hickey, who contributed an essay, characterizes Massing and Galbreth as the "impudent Pimpernels of post-conceptual performance art."


For a while there, the pair garnered considerable media attention, for the Suits project (which culminated in an exhibition at the Museum of Fine Arts, Houston in 2001), as well as for their splashy solo show at the Contemporary Arts Museum in 1995 and their Absolut Vodka billboard project (1,000 Coats of Paint) in 1998-99. If the last couple of years have seemed quiet on the Art Guys' homefront, it's because their latest and most ambitious project to date has been in the works. Just unveiled is Video Ring, a $400,000 public art commission (funded through the Percent for the Arts Program, administered by CACHH), which opened last December at George Bush Intercontinental Airport, in Continental Airlines' gleaming Terminal E. Video Ring features 80 thirty-six inch television monitors placed in a circle 11 feet off the ground, displaying a rotating sequence of video images with a sound component.
Video Ring is the first of three high-profile public art commissions for the Art Guys, all slated for airports. Late fall 2004 will see more light sculptures (which the Art Guys describe as "chandeliers") at the Phoenix Sky Harbor Airport. 2005 will bring a large installation at Houston Intercontinental's new FIS (Federal Inspection Services) Building, where 360 cast fiberglass suitcases will glow with changing colors (a project that stems directly from the Art Guys' previous suitcase sculptures, and which seems aptly fitting for the baggage claim section of the new customs area).
For this video interview, we visited the Art Guys World Headquarters, a late-19th century mattress factory converted into a studio/art compound deep in the Houston Heights, and bordered by used car lots and tough luck thrift stores. Their recently-restored statues (large polyurethane likenesses of the pair) entice the used car shoppers next door like the giant muffler man of yore.
As we learned in our Q-an-A, in many ways, Video Ring represents the distillation and culmination of concepts that have been present in the Art Guys' work from the start. The two began working with video over 20 years ago while students at UH. Airports and planes figure prominently in their 1991 video Jets, which was exhibited at the Dallas Museum of Art. Most emphatic of all is the idea of circles, rings and serial works of art, as evidenced by their Carrot Wheel (1995), Suitcase Tower (1991), 99 Bottles of Beer on the Wall (1993), and the ongoing 1,000 Coats of Paint (begun 1990). Video Ring evokes notions of repetition and cyclicality in a high tech way, melding abstracted images of everyday life (balloons, stars from an American flag, blinking carnival lights) with a remarkably soothing sound element, to create a sort of multi-media oasis in the middle of an airport terminal.
The Art Guys' art has always been about new audiences and non-traditional exhibition spaces, so in many ways an airport is the ideal, democratic setting for their work. Video Ring interacts with busy travelers moving at frenetic paces. Perhaps the truest test of its success – travelers have been stopping in their tracks, slowing down, and taking moments to gaze up at artwork – indicates that Video Ring, the light sculpture, will be one of those futuristic artworks (think Turrell's luminous tunnel The Light Inside at the MFAH and Flavin's candy-colored fluorescent installation at Richmond Hall) that hits high marks for public art in Houston.

Images courtesy the artists.
Catherine D. Anspon lives in Houston. She is the Contributing Art Editor for PaperCity magazine and is a Houston correspondent for ArtNews.