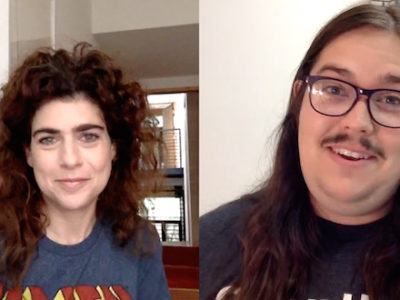 Christina Rees and Brandon Zech on sofa art, using only the sun to light a show, and Samantha and Rebecca's slumber party.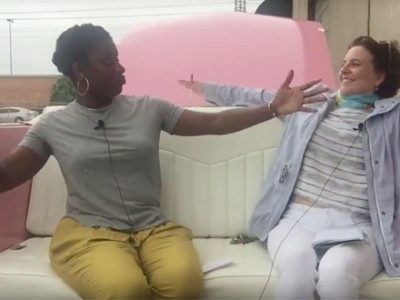 Guest star Ryan Dennis joins Rainey Knudson to count down forbidden words, leather knowledge, and public art.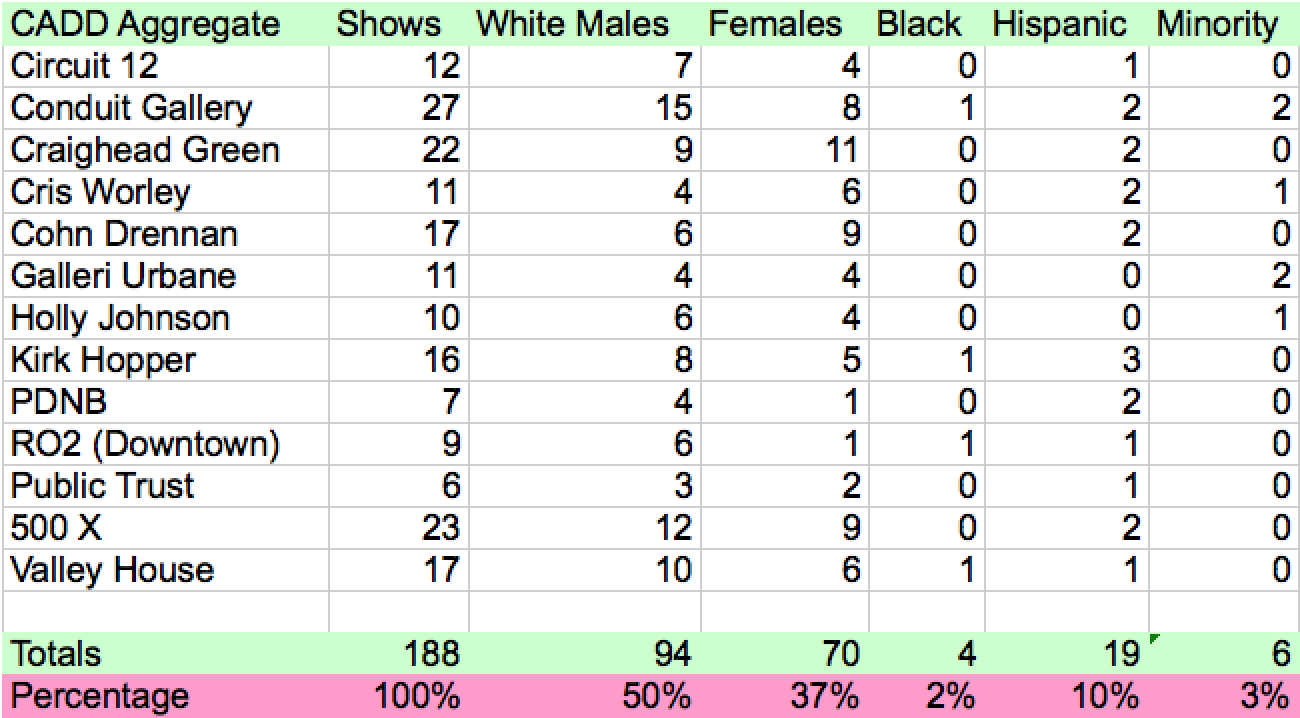 I decided to look at the exhibition history of CADD galleries to see how diverse this prestigious group is when it comes to the artists they choose to exhibit.