Browse:
Home
/
Richard Serra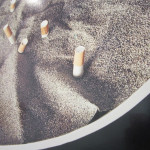 By Joshua Fischer on November 15, 2013
CHELSEA GALLERIES JAMES COHAN GALLERY / ALISON ELIZABETH TAYLOR, SURFACE TENSION  Meticulous paintings that mix oil paint with wood inlay to create a heightened sense […]
Posted in Blog, Uncategorized | Tagged Alison Elizabeth Taylor, Andrea Rosen, Benny and Josh Safdie, chelsea galleries, gagosian, Llyn Foulkes, Matther Marks, Museum of Arts and Design, Paula Cooper, Postmasters Gallery, Richard Serra, Sophe Calle, Steve Mumford, Thomas Demand | Leave a response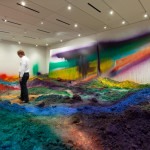 By Casey Stranahan on July 20, 2013
About two weeks ago, I had the opportunity to preview the Nasher Sculpture Center's latest interactive exhibition Katharina Grosse: Wunderblock. As I was escorted through […]
Posted in Blog, Uncategorized | Tagged jeremy strick, Katherina Grosse, Nasher Sculpture Center, Richard Serra, robert smithson | Leave a response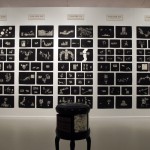 By Sebastien Boncy on September 14, 2012
Two months ago, The Station Museum's Artifactual Realities closed. Unfortunately, I first visited the exhibition a couple weeks before the end and only had a […]
Posted in Monocular | Tagged Celestial Emporium of Benevolent Knowledge, Cloud City, dada, Danny DeVito, Darth Vader, David Mamet, George Lucas, Han Solo, Jorge Luis Borges, Mel Chin, Palpatine, Punk Rock, Richard Serra, Star Wars, The Blisterpack Effect, The Station Museum, Universal Standard Encyclopedia, White Machine | 1 Response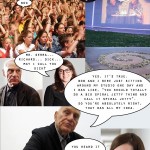 By Bryan Miller on August 4, 2012
Bryan Miller launches his new series, Glass Satire, with scenes from Richard Serra at the Menil.
Posted in Article, Feature, Uncategorized | Tagged menil collection, michelle white, Richard Serra, spiral jetty | Leave a response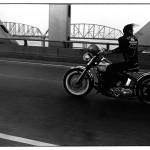 By Sebastien Boncy on June 3, 2012
You need to go see Danny Lyon's brilliant photographs while they're up at the Menil. The words that follow contain praise, but also doubt, disappointment […]
Posted in Article, zReview | Tagged Crossing The Ohio, Danny Lyon, Documentary, Hacked Documentary, hcp, houston center for photography, Jesse Stone, John Cleary, John Cleary Library, Lyrical Documentary, menil, menil collection, Merci Gonaives, New Journalism, Photo Essay, Photobook, photography, Richard Serra, The BikeRiders, This World Is Not My Home, toby kamps, Warren Ellis, White Box | 1 Response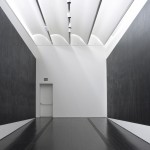 By Joshua Fischer on March 12, 2012
When Richard Serra's drawing retrospective opened at the Menil Collection, it was SERRAPALOOZA. Throngs of people congregated at the Menil, many of us on the […]
Posted in Article, Feature, Uncategorized | Tagged joel shapiro, joshua fischer, jules olitski, menil, mfah, rice gallery, Richard Serra, Texas Gallery | 8 Responses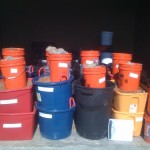 By Lucia Simek on July 17, 2011
After studying and practicing architecture in the 80s and 90s, working in the clothing industry and studying business management, Adam Silverman couldn't ignore his deep […]
Posted in Article, Feature, Uncategorized | Tagged adam silverman, amon carter, Atwater Ceramics, Boolean Valley, clay, Heath Ceramics, kimbell, Louis Kahn, lucia simek, Malcolm Warner, Nasher Sculpture Center, Renzo Piano, reverse archaeology, Richard Serra, Tadao Ando, The Modern, vortex | 3 Responses