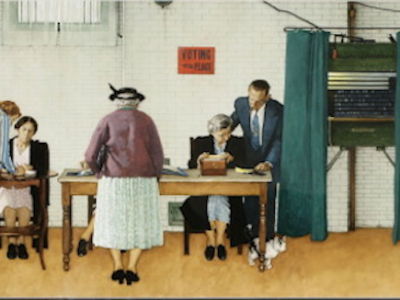 Nobody is going to be able to concentrate until this day is over, so we thought we would just post some election-oriented art. Go vote!
There seems to be a lot of exhibitions about food recently, as well as related programs about food rituals (now referred to in art terms...
Read More
Everyone's favorite art critic/grumpus Dave Hickey called Norman Rockwell "the last great poet of American childhood, the Jan Vermeer of this nation's domestic history." This...
Read More