Browse:
Home
/
Moody Gallery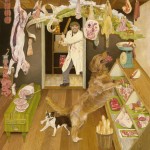 By Joshua Fischer on December 27, 2013
Ellen Tanner's first solo exhibition at Moody Gallery is a series of incredibly skilled oil on panel paintings that each tell one of Aesop's Fables. […]
Posted in Blog, Uncategorized | Tagged aesops fables lion's kill, ellen tanner, lee baxter davis, lizard cult, Moody Gallery, robyn o'neill, tha brandon, Trenton Doyle Hancock | 3 Responses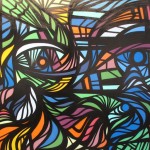 By Bill Davenport on November 8, 2013
Well-known street muralist Daniel Anguilu has branded Houston with his colorful, energetic pieces for years, but can they be re-packaged into gallery art? Kaleidoscope, his […]
Posted in Blog, Uncategorized | Tagged Daniel Anguilu, michael kennaugh, Moody Gallery, Peveto | 5 Responses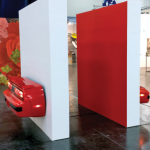 By Paula Newton on October 12, 2013
The were hordes of visitors celebrating at Thursday's opening night party for the Texas Contemporary Art Fair, but it was during the quieter afternoon on […]
Posted in Newswire | Tagged Debra Barrera, Moody Gallery, Sports Car on Earth, texas contemporary art fair, Texas Contemporary Award | 4 Responses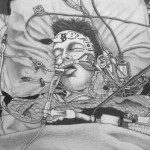 By Joshua Fischer on September 21, 2013
Illness is the night side of life, a more onerous citizenship. Everyone who is born holds dual citizenship, in the kingdom of the well and […]
Posted in Blog, Feature | Tagged adrian page, drawing, galveston arts center, heart transplant art, Illness as Metaphor, Kingdom of the Sick, Michael Bise, micheal bise, mikel bise, Moody Gallery, mychele beuys, Susan Sontag | 2 Responses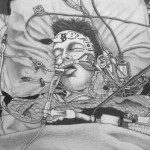 By Glasstire on August 29, 2013
Some weeks, in the sun-beat end of the Texas summer,  you can count really good shows on one hand, with some fingers left over to […]
Posted in Blog, Uncategorized | Tagged anthony giannini, Arthur Peña, blue star contemporary art museum, coleraine, francisco moreno, inmand agallery, jeremy deprez, Katrina Moorhead, Lane Hagood, mark flood, Michael Bise, michelle rawlings, Moody Gallery, Oliver Francis Gallery, rhode island school of design, Texas Biennial | Leave a response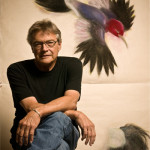 By Bill Davenport on March 4, 2013
Visual artist and songwriter Terry Allen has a new CD out- titled "Bottom of the World," his first musical release since "Salivation" in 1998. Andrew […]
Posted in Newswire | Tagged andrew dansby, bottom of the world, Moody Gallery, terry allen | Leave a response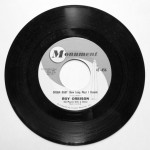 By Rachel Hooper on December 29, 2012
There has been a lot of excitement about painting in Houston this year, with Aaron Parazette's In Plain Sight at McClain Gallery and a big […]
Posted in Blog, Wax by the Fire | Tagged aaron parazette, Ariane Roesch, Art Palace, box 13 artspace, camh houston, carl suddath, clarence chun, Debra Barrera, devin borden gallery, drawing, eric zimmerman, front gallery, Gallery Sonja Roesch, galveston arts center, graphite, ink, kerry inman, kia neill, Laura Lark, linda darke, mark lombardi, mark ponder, McClain Gallery, Michael Bise, Moody Gallery, pen, redbud gallery, robert pruitt, Robyn O'Neil, unit, william witte | 1 Response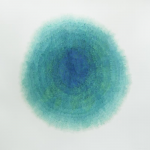 By Joshua Fischer on November 6, 2012
The cryosphere is the area of the earth's surface where water is in solid form, such as glaciers, ice caps, ice sheets, sea ice and […]
Posted in Article, Review, Uncategorized | Tagged cryosphere, Liz Ward, Moody Gallery | 1 Response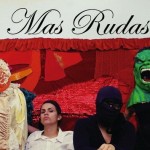 By GT contributors on September 6, 2012
Glasstire contributors offer up their picks for Fall 2012! AUSTIN Emily Roysdon: Pause Pose Discompose Visual Arts Center September 21 – December 8, 2012 Super […]
Posted in Article, Feature, Uncategorized | Tagged a useful life, A Wrinkle In Time, aaron landsman, aaron parazette, amoa, Andy Campbell, Andy Coolquitt, animals, Ann Stautberg, Anne Wilkes Tucker, Annenberg Space for Photography, archetype, Architecture, art, Art Museum of Southeast Texas, arthouse, Artpace, austin, austin museum of art, BEAUMONT, ben lima, Benito Huerta, Beverly Penn, blaffer, box 13 artspace, Brooklyn Museum, bureaucracy, Burt Long, Canis Familiaris, Carter Ernst, Cathy Cunningham-Little, Charles Jones, Charmaine Locke, children, Chinati Weekend 2012, chris powell, claes oldenburg, Co-Lab, Co-Lab Projects, Colby Bird, collage, Colombia University, commercial images, Conduit Gallery, contemporary, coosje van bruggen, Corcoran Gallery of Art, Corinne Jones, Cornelia Parker, cosmopolitanism, culture, dallas, DB12: Volume 2, denison university, Día de los Muertos, diverseworks, DIY, Documentary, East Texas, Ed Hill, el paso museum of art, El Paso Public Library, Elizabeth Akamatsu, Emily Roysdon, erika osborne, Eugene Binder Gallery, Eva Rothschild, exhibition, Federico Veiroj, film, Fl!ght gallery, fort worth, Fort Worth Contemporary Arts, found objects, Frank Tolbert, FringeNYC, front gallery, glassblowing, Global Lens, Gregg Bordowitz, hair, Harris Lieberman Gallery, Harry Geffert, Hilary Harnischfeger, House Lamps, Houston, installation, james surls, janeil engelstad, Janet Chaffee, Jeffers Theatre, Jerolyn & Roger Colombik, jesus moroles, Joan Batson, joe rosenthal, john wilcox, Judy Rushin, Julie Bozzi, Justin Parr, Ken Little, kia neill, Kris Pierce, Kristin Gamez, Lawndale, Lesbians to the Rescue, Letitia & Sedrick Huckaby, Liam Gillick, Linda Ridgway, Liza & Lee Littlefield, local government, LTTR, Manuel Carrillo, Marfa, mari hernandez, Marianne Green, Mario Ybarra Jr., mark cole, Mark McDaniel, Martha Rosler, más rudas collective, Más Triste San Antonio, menil, menil drawing institute, mexic-arte, mfah, michelle white, mitchell center, Modern Art Museum of Fort Worth, modernism, modular design, Mona Hatoum, Moody Gallery, multimedia, multimedia storytelling, museum of fine arts, Nasher Sculpture Center, natalie zelt, New York International Fringe Festival, nut milk, NYIFF, off-the-grid, Otis Jones, painting, panhandle, Paul Kittelson, paul strand, performance art, Photographic Society of America, photography, piero fenci, pop art, public action, Randy Twaddle, Rebecca Drolen, Renzo Piano, richard wentworth, rio grande valley, robert kinmont, Ruth Leonela Buentello, San Antonio, Sarah Castillo, sauerkraut, Shannon & William Cannings, Sharon Engelstein, Sightings, silkscreen, Slanguage, sol lewitt, south texas underground film, SRO Photo Gallery, Stephen Lapthisophon, Susan Budge, sustainable farming, Suzanne Bloom, technology, terri thornton, Terry & Jo Harvey Allen, Texas, Texas State University Galleries, texas tech, The Dallas Bienniel, The Guadalupe Cultural Arts Center, the Menil Collection, The Reading Room, The Sleepy Border Town Insomniacs, Tommy White, TRR, Unit B, university of georgia, university of texas pan american, UT Arlington, UTPA, VAC, Vernon Fisher, Vincent Falsetta, virtual, Visual Arts Center, Waiting for Godot, war, whole foods, will michels, William Campbell Contemporary, window works, women, women & their work, worm farm | Leave a response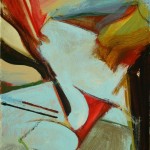 By Rachel Hooper on February 19, 2012
There is a proliferation of exhibitions featuring abstract painting in Houston right now. Gallery Sonja Roesch, Sicardi Gallery, and Hiram Butler Gallery have group exhibitions […]
Posted in Wax by the Fire | Tagged art, camh, contemporary art, devin borden gallery, G gallery, Gallery Sonja Roesch, Hiram Butler Gallery, Houston, mfah, Moody Gallery, Sicardi Gallery, Wade Wilson Art | 6 Responses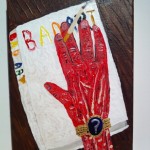 By Kelly Klaasmeyer on December 16, 2011
There's a lot of art out there now but here's a quick overview of the good, the great, and the pretty darn respectable on view in […]
Posted in Bless Their Hearts, Blog, Uncategorized | Tagged Art Palace, arturo palacios, brian miller gallery, devin borden gallery, hiram butler galllery, hooks-epstein, inman gallery, McMurtrey Gallery, Moody Gallery | 1 Response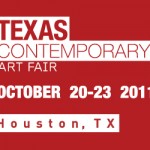 By Glasstire on October 22, 2011
BLOG CONTINUOUSLY UPDATED!!! The Texas Contemporary Art Fair is open! The Glasstire staff will be live-blogging the fair through Sunday. Come by and see us […]
Posted in Blog, Glass Meets Road | Tagged Art Palace, David Shelton Gallery, inman gallery, Michael Bise, Moody Gallery, texas contemporary art fair, Texas Gallery | 10 Responses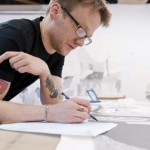 By Glasstire on July 14, 2011
Glasstire audio slide show profiling Michael Bise. The artist talks about drawing from old movies, Disney vs. religion and why art should be hard.
Posted in Uncategorized, Video | Tagged art about fundamentalist religion, art and religion, autobiographical art, dallas, Disney, Drawings, Flagstaff, Houston, Michael Bise, Moody Gallery, Pentecostal | Leave a response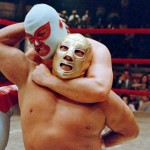 By Kelly Klaasmeyer on June 27, 2011
So you may have heard, Houston is getting an art fair. Um, actually two art fairs. There has been a ridiculous amount of controversy surrounding […]
Posted in Article, Feature | Tagged 29-95 blog, ACME Gallery, Adelaide de Menil, Alejandra von Hartz Gallery, Amory Show, Anya Tish Gallery, Arevalo Gallery, Art Basel Miami Beach, Art in America, Art League Houston, Art Nouveau Gallery, Art Palace, Art Palm Beach, ArtAspen, Arte Consultores, artMRKT, Artpace, Babcock Galleries, Baer Ridgway Exhibitions, Ballroom Marfa, Baltimore, Barbara Davis Gallery, Barcelona/Palma de Mallorca, Berlin, Bill Arning, Bogota, Brazil, bryan miller gallery, C. Grimaldis Gallery, carpetbagger, Catharine Clark, Champion Gallery, Charlie James Gallery, Charlotte, Chicago, Christophe de Menil, Christopher French, City of Houston, Community Artists' Collective, Contemporary Arts Museum, dallas, David Lusk Gallery, David Shelton Gallery, DCKT, Dean Project, Diana Lowenstein Fine Arts, DiverseWorks Art Space, Dot Fiftyone Gallery, douglas britt, Douglas Dawson Gallery, Dusseldorf, fair organizers, Ferran Cano Galeria, fluent~collaborative, FotoFest, Fran Kaufman, fredericka hunter, Fredericks & Freiser, Fredric Snitzer Gallery, Galerie Caprice Horn, Galleri Urbane, Gallery Sonja Roesch, Gering & Lopez, Ginocchio Galeria, Glassell School of Art Core Program, Hamptons Expo Group, Hardcore Contemporary Art Space, Havana, Hiram Butler Gallery, Hollis Taggart Galleries, Hong Kong, Hotel Occupancy Tax, Houston, houston arts alliance, Houston Chronicle, houston fine art fair, Houston Museum of African American Culture, Hurricane Ike, inman gallery, Jack Fischer Gallery, John Cleary, Jonathan Glus, kerry inman, La Casona Galería, Latin American, Lawrimore Project, Lennon Weinberg, LewAllen Galleries, Like the Spice Gallery, Los Angeles McCormick Gallery, Louis Stern Fine Arts, Magnum Photos, Manneken Press, Marfa/Dallas, María Ines Sicardi, Marshal Lightman, max fishko, McClain Gallery, Melberg Gallery, Memphis, Meredith Long and Company, Mexico DF, Misako & Rosen, Moody Gallery, Muriel Guepin, museum of fine arts, Museum of Fine Arts Houston, Nancy Hoffman Gallery, NYC, Oscar Cruz Galería, P.P.O.W., palmbeach3, Pan American Art Projects, Paris, Paul Kopeikin Gallery, Paul Thiebaud Gallery, Pavel Zoubok Gallery, Peter Fetterman Gallery, peter marzio, Project Row Houses, Prospect New Orleans, Prospect.1, Rena Bransten Gallery, Richard Levy Gallery, Rick Friedman, Robert Wilson, Rosenberg + Kaufman Fine Art, Ruiz-Healy Art, Samuel Freeman, Santa Fe, Santa Monica, São Paulo, Schuebbe Projects, Seattle, Seine 51, Servando Galería, Sicardi Gallery, Skydive, Soros Foundation, St. Louis, Steve Turner Contemporary, Sundaram Tagore Gallery, Susan Inglett Gallery, Tally Beck Contemporary, Terry Sultan, Texas Contemporary, texas contemporary fair, Texas Galleries, Texas Gallery, Thatcher Projects, The Art Newspaper, The Guadalupe Cultural Arts Center, The Orange Show, Tokyo, Valley House Gallery & Sculpture Garden, Vincent Vallarino Fine Art, Wade Wilson Art, William Shearburn Gallery | 5 Responses