Browse:
Home
/
michelle white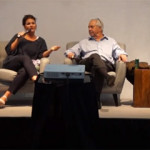 By Glasstire on March 18, 2015
How To Get Rid of the Art You Don't Want Anymore You're out of room in your house, your kids don't want any of it, and you know […]
Posted in Blog, Feature, Uncategorized, Video | Tagged Christina Rees, jessica phifer, michelle white, sandy parkerson, texas contemporary art fair | 2 Responses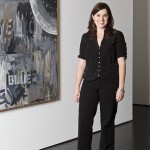 By Christina Rees on March 17, 2015
Whatever one thinks of Top-Whatever lists and segregating women from men for the sake of online clicks, we are pleased to see two Houstonians and […]
Posted in Newswire | Tagged artnet, Contemporary Austin, diverseworks, Heather Pesanti, menil collection, michelle white, Rachel Cook | Leave a response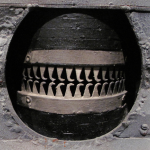 By Casey Gregory on February 7, 2014
Negative space doesn't have to have negative connotations. In Lee Bontecou's drawings, negative space is the velvet black of oblivion. It's the tenuous but unquestioned […]
Posted in Blog, Uncategorized | Tagged lee bontecou, menil, michelle white | Leave a response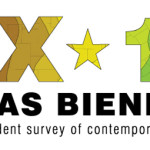 By Paula Newton on September 3, 2013
To find answers about what the Texas Biennial 2013 is, who the curators were, when and where the openings and other events will be, the […]
Posted in Newswire | Tagged Clint Willour, dario robleto, david pagel, glassell school of art, Mary Leclere, michelle white, Texas Biennial 2013, Virginia Rutledge | Leave a response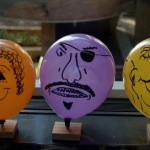 By Bill Davenport on October 8, 2012
Panelists Michelle White, Curator at The Menil Collection; Margot Norton, Curatorial Associate at the New Museum, New York; and N. Dash, a New York artist, […]
Posted in Newswire | Tagged and Carl Suddath, artadia, Bill Davenport, carl suddath, Francesca Fuchs, Jang soon Im, Jillian Conrad, Kaneem Smith, linda post, Michael Bise, michelle white, Patrick Charpenel, Rosine Kouamen, Seth Mittag | 1 Response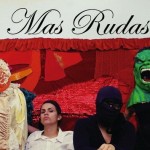 By GT contributors on September 6, 2012
Glasstire contributors offer up their picks for Fall 2012! AUSTIN Emily Roysdon: Pause Pose Discompose Visual Arts Center September 21 – December 8, 2012 Super […]
Posted in Article, Feature, Uncategorized | Tagged a useful life, A Wrinkle In Time, aaron landsman, aaron parazette, amoa, Andy Campbell, Andy Coolquitt, animals, Ann Stautberg, Anne Wilkes Tucker, Annenberg Space for Photography, archetype, Architecture, art, Art Museum of Southeast Texas, arthouse, Artpace, austin, austin museum of art, BEAUMONT, ben lima, Benito Huerta, Beverly Penn, blaffer, box 13 artspace, Brooklyn Museum, bureaucracy, Burt Long, Canis Familiaris, Carter Ernst, Cathy Cunningham-Little, Charles Jones, Charmaine Locke, children, Chinati Weekend 2012, chris powell, claes oldenburg, Co-Lab, Co-Lab Projects, Colby Bird, collage, Colombia University, commercial images, Conduit Gallery, contemporary, coosje van bruggen, Corcoran Gallery of Art, Corinne Jones, Cornelia Parker, cosmopolitanism, culture, dallas, DB12: Volume 2, denison university, Día de los Muertos, diverseworks, DIY, Documentary, East Texas, Ed Hill, el paso museum of art, El Paso Public Library, Elizabeth Akamatsu, Emily Roysdon, erika osborne, Eugene Binder Gallery, Eva Rothschild, exhibition, Federico Veiroj, film, Fl!ght gallery, fort worth, Fort Worth Contemporary Arts, found objects, Frank Tolbert, FringeNYC, front gallery, glassblowing, Global Lens, Gregg Bordowitz, hair, Harris Lieberman Gallery, Harry Geffert, Hilary Harnischfeger, House Lamps, Houston, installation, james surls, janeil engelstad, Janet Chaffee, Jeffers Theatre, Jerolyn & Roger Colombik, jesus moroles, Joan Batson, joe rosenthal, john wilcox, Judy Rushin, Julie Bozzi, Justin Parr, Ken Little, kia neill, Kris Pierce, Kristin Gamez, Lawndale, Lesbians to the Rescue, Letitia & Sedrick Huckaby, Liam Gillick, Linda Ridgway, Liza & Lee Littlefield, local government, LTTR, Manuel Carrillo, Marfa, mari hernandez, Marianne Green, Mario Ybarra Jr., mark cole, Mark McDaniel, Martha Rosler, más rudas collective, Más Triste San Antonio, menil, menil drawing institute, mexic-arte, mfah, michelle white, mitchell center, Modern Art Museum of Fort Worth, modernism, modular design, Mona Hatoum, Moody Gallery, multimedia, multimedia storytelling, museum of fine arts, Nasher Sculpture Center, natalie zelt, New York International Fringe Festival, nut milk, NYIFF, off-the-grid, Otis Jones, painting, panhandle, Paul Kittelson, paul strand, performance art, Photographic Society of America, photography, piero fenci, pop art, public action, Randy Twaddle, Rebecca Drolen, Renzo Piano, richard wentworth, rio grande valley, robert kinmont, Ruth Leonela Buentello, San Antonio, Sarah Castillo, sauerkraut, Shannon & William Cannings, Sharon Engelstein, Sightings, silkscreen, Slanguage, sol lewitt, south texas underground film, SRO Photo Gallery, Stephen Lapthisophon, Susan Budge, sustainable farming, Suzanne Bloom, technology, terri thornton, Terry & Jo Harvey Allen, Texas, Texas State University Galleries, texas tech, The Dallas Bienniel, The Guadalupe Cultural Arts Center, the Menil Collection, The Reading Room, The Sleepy Border Town Insomniacs, Tommy White, TRR, Unit B, university of georgia, university of texas pan american, UT Arlington, UTPA, VAC, Vernon Fisher, Vincent Falsetta, virtual, Visual Arts Center, Waiting for Godot, war, whole foods, will michels, William Campbell Contemporary, window works, women, women & their work, worm farm | Leave a response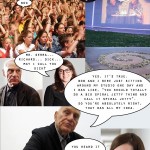 By Bryan Miller on August 4, 2012
Bryan Miller launches his new series, Glass Satire, with scenes from Richard Serra at the Menil.
Posted in Article, Feature, Uncategorized | Tagged menil collection, michelle white, Richard Serra, spiral jetty | Leave a response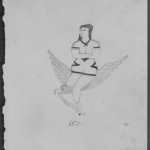 By Margaret Meehan on November 23, 2011
I live in Austin and while there is tons of art to see in this town, I believe that if you treat the state of […]
Posted in Melba Toast | Tagged C.A.A. Dellschau, Henry Darger, michelle white, outsider art, seeing stars, the Menil Collection, works on paper | 2 Responses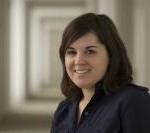 By Bill Davenport on October 25, 2011
Michelle White, who curated such fascinating, unexpected shows as  Imaginary Spaces: Selections from the Menil Collection; Leaps into the Void:  Documents of Nouveau Realist Performance, […]
Posted in Newswire | Tagged josef helfenstein, menil, michelle white, seeing stars | Leave a response