Browse:
Home
/
Michael Bise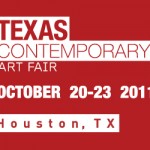 By Glasstire on October 22, 2011
BLOG CONTINUOUSLY UPDATED!!! The Texas Contemporary Art Fair is open! The Glasstire staff will be live-blogging the fair through Sunday. Come by and see us […]
Posted in Blog, Glass Meets Road | Tagged Art Palace, David Shelton Gallery, inman gallery, Michael Bise, Moody Gallery, texas contemporary art fair, Texas Gallery | 10 Responses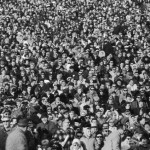 By Michael Bise on October 16, 2011
There's a person somewhere in Houston. They are healthy, just entering the prime of their life. They've left childhood but haven't entered old age. They […]
Posted in Article, Feature | Tagged art, artist, heart transplant, life, Michael Bise, mortality | 7 Responses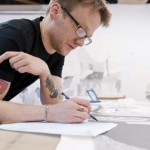 By Glasstire on July 14, 2011
Glasstire audio slide show profiling Michael Bise. The artist talks about drawing from old movies, Disney vs. religion and why art should be hard.
Posted in Uncategorized, Video | Tagged art about fundamentalist religion, art and religion, autobiographical art, dallas, Disney, Drawings, Flagstaff, Houston, Michael Bise, Moody Gallery, Pentecostal | Leave a response