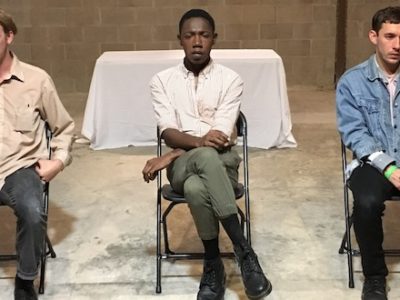 ExA filled a niche that Houston has a long history of but has recently lacked: a strong presentation of young and subversive performance art.
Those who survived the recent Lone Star Explosion, Houston's International Performance Art Biennale, may have been left feeling creatively inspired or, at least, challenged. Artists...
Read More
The University of Houston's Cynthia Woods Mitchell Center for the Arts is organizing a brand new festival of experimental performances called CounterCurrent 14, which will...
Read More