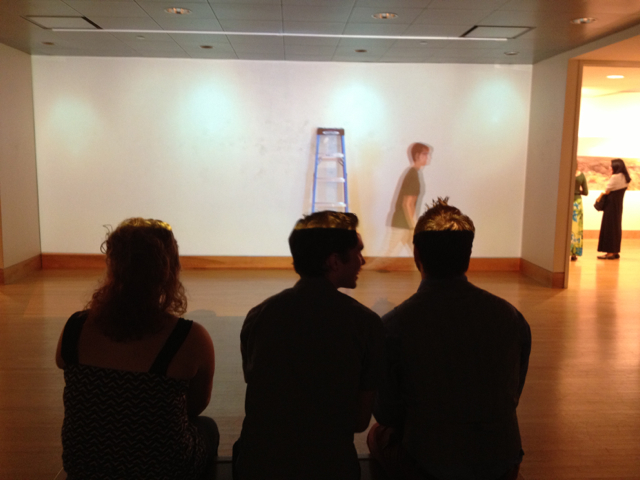 The work invites physical engagement. Several younger viewers felt compelled to run down the outside hall eagerly seeking the impossible simultaneity of seeing and being seen in the video projections.
Panelists Michelle White, Curator at The Menil Collection; Margot Norton, Curatorial Associate at the New Museum, New York; and N. Dash, a New York artist,...
Read More
Choreography a collaboration by Jim Nolan and Linda Post. Documentation of opening night performance featuring: Daniel Adame, Shanon Adams, Tina Shariffskul and Prudence Sun. Documentation...
Read More