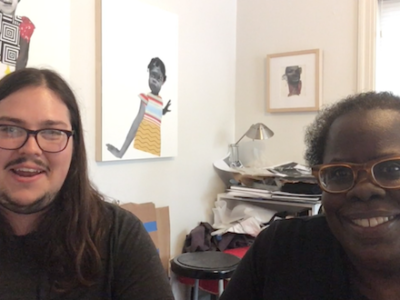 Brandon Zech and special guest Deborah Roberts are in Austin discussing a grand artistic rivalry, a political artist on the rise, and an artist with an unlikely background.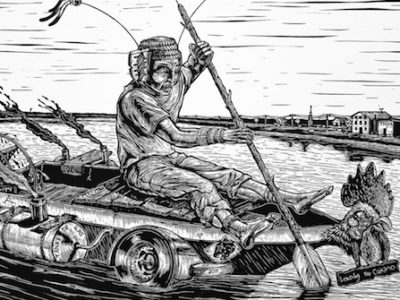 The effect of this show is like walking into a tight, hot political pressure cooker, but with a safety valve of humor.
Juan de Dios Mora's exhibition Laters delves into an imaginary sub-reality created on the U.S. and Mexico border. His linocut prints depict mechanical vehicles in...
Read More