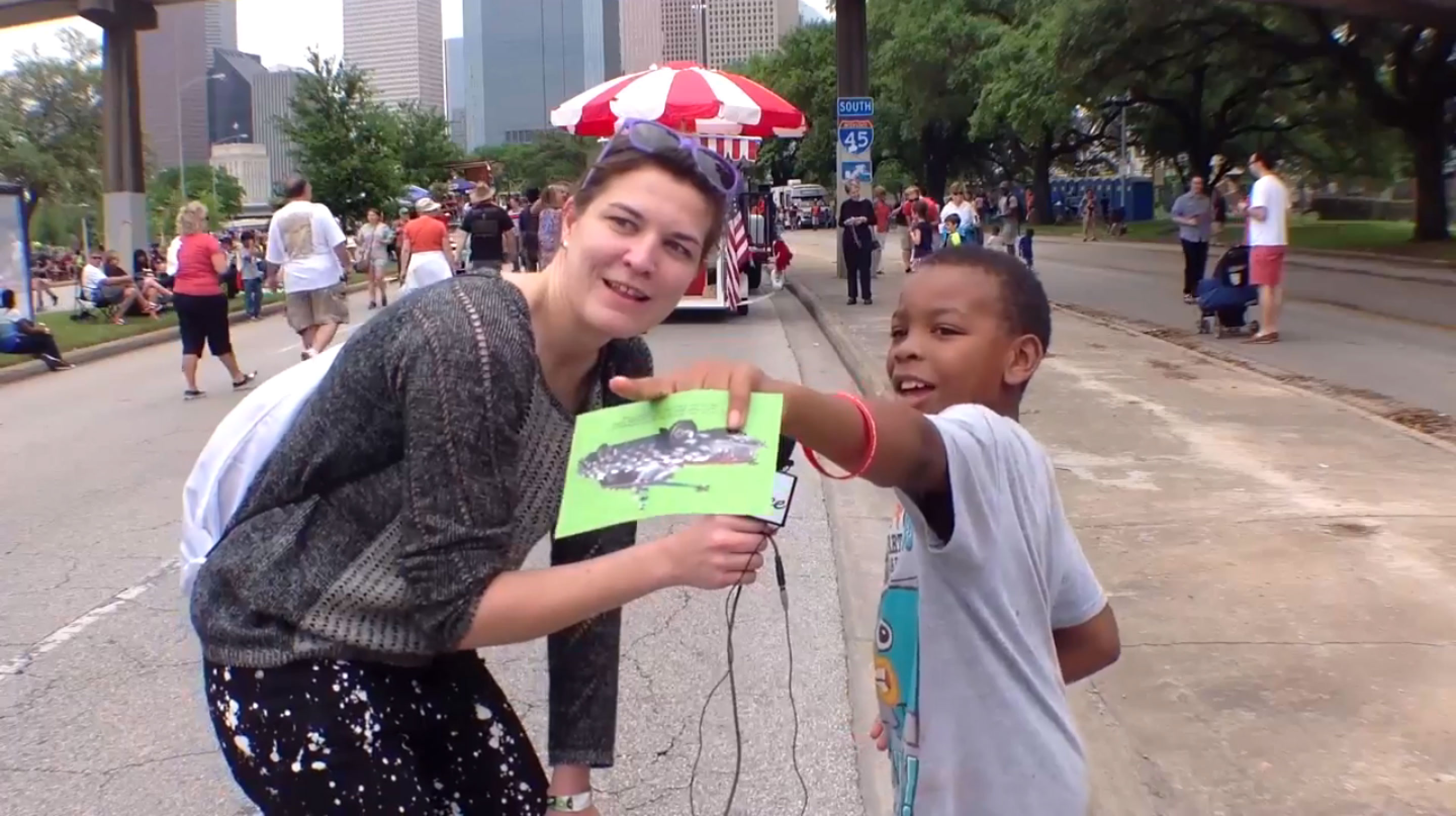 Scenes from the crowd at this year's Art Car Parade in Houston.
It's probably a sign of its funky aesthetic that the folks at Houston's new Smither Park will put on a party at the drop of...
Read More
You know it's the first day of Summer when Houston's Orange Show holds it annual Easter Orange Hunt and Season opening party. That's this Saturday,...
Read More