Browse:
Home
/
Geoff Hippenstiel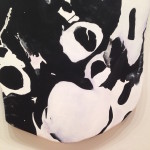 By Bill Davenport on March 14, 2015
Texas Gallery has had a great string of painting shows recently, mostly focusing on really interesting artists whose relative obscurity points out both the way […]
Posted in Blog, Feature, Uncategorized, zReview | Tagged Geoff Hippenstiel, jeremy deprez, miguel martinez, Texas Gallery | 2 Responses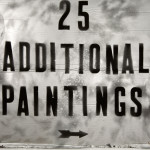 By Bill Davenport on July 9, 2014
1. Rachel Hecker is the most consistently great artist on this list. In different bodies of work she's waved the feminist banner, illustrated the […]
Posted in Blog, Feature, Uncategorized | Tagged Francesca Fuchs, Geoff Hippenstiel, jeremy deprez, mark flood, olivia flores alvarez, rachel hecker, shane tolbert, top ten painters in houston | 63 Responses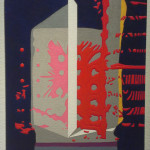 By Rachel Hooper on February 13, 2013
This is officially the season of painters' painters. Three major exhibitions curated by Houston-based painters have opened in the last five months– "In Plain Sight" […]
Posted in Blog, Wax by the Fire | Tagged aaron parazette, artist's interview, common objects, Daniel Anguilu, David Shelton Gallery, Geoff Hippenstiel, houston arts alliance, Howard Sherman, in plain sight, Lane Hagood, lynn randolph, Marcelyn McNeil, michael guidry, nathan hayden, painting, robert ruello, shane tolbert, ted gahl, tudor mitroi | 17 Responses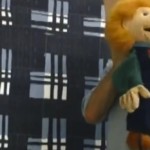 By Cody Ledvina on November 29, 2012
Cody and his puppet pal Brandon visit with Jeremy DePrez, Geoff Hippenstiel and Jonathan Ryan Storm.
Posted in Uncategorized, Video | Tagged cody ledvina, Geoff Hippenstiel, insanity, jeremy deprez, Jonathan Ryan Storm. | Leave a response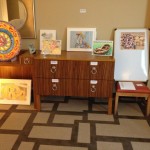 By Rachel Hooper on October 20, 2012
Last year, the Houston art fairs were the talk of the town, and most people were dubious that two fairs would be able to survive. […]
Posted in Blog, Wax by the Fire | Tagged biff bolen, box 13 artspace, cardoza fine art, chris cascio, david mcclain, diane arbus, emily peacock, emily sloan, fotofest biennial, Geoff Hippenstiel, houston fine art fair, jim nolan, Lane Hagood, Lawndale Art Center, mark flood, monica vidal, pan art fair, robert boyd, solomon kane, texas contemporary art fair, the great god pan is dead, the kenmore, Virginia Fleck | 1 Response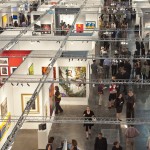 By Rachel Hooper on September 15, 2012
I have to admit that art fairs, in general, are not my thing. They seem exhausting for everyone involved from visitors to the gallery girls […]
Posted in Blog, Wax by the Fire | Tagged Barbara Davis Gallery, brad bucher, carlos cruz diaz, daniel mcfarlane, Gallery Sonja Roesch, Geoff Hippenstiel, Hollis Taggart Galleries, houston fine art fair, joe havel, Julie Mehretu, kara walker, leslie hewitt, Man Ray, mfah, Robyn O'Neil, schroeder romero & shredder, shazia sikander, talley dunn gallery, The Art Guys, Trenton Doyle Hancock, Victoria Lightman, Willem De Kooning | Leave a response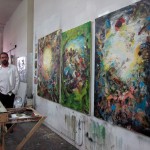 By Debra Barrera on July 8, 2012
Geoff Hippenstiel is a Houston-based painter whose work was recently featured in a solo exhibition at Devin Borden Gallery, two years after receiving his […]
Posted in Article, Feature, Uncategorized | Tagged Debra Barrera, Geoff Hippenstiel | 5 Responses