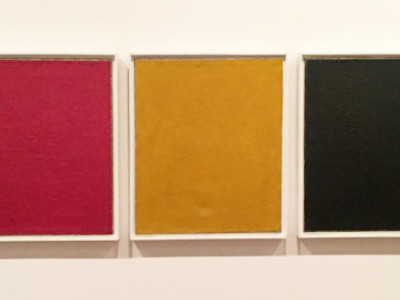 The paintings did not have any beauty to make them timeless, nor any artfulness to position them as anything but a product of rhetoric. I doubted whether they were works of art at all.
CommUNITY en Accion (CEA), a year-old El Paso philanthropic group, is sponsoring a trio of exhibitions focusing on Mexican masterworks at the El Paso Museum...
Read More
UT's Harry Ransom Center is celebrating the rare homecoming of one of its most famous and most-borrowed artworks, Frida Kahlo's Self-portrait with Thorn Necklace and...
Read More