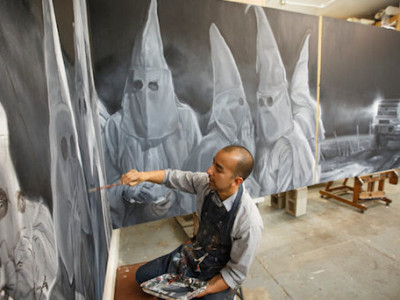 Artists would do well to tap their inner revolutionary. The darker chapters of history have a nasty habit of repeating, and disgust is forever.
The second whoppin' big art fair has come to a close, and oh! I have so much to say that I doubt, what with today's...
Read More
Look, these are all gonna be iPhone photos. I'm sorry about that. Soon as I can, I plan to purchase a real camera, but meanwhile,...
Read More