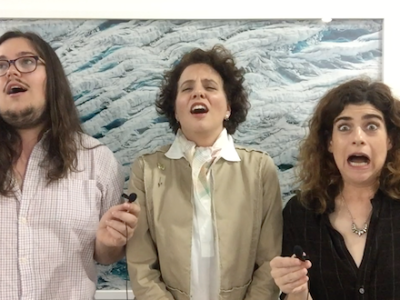 Rainey Knudson, Christina Rees, and Brandon Zech on the importance of a great installation, reaction shots, and a load of sad-but-gorgeous photographs.
Mark your calendar for Glasstire's first annual Texas Auction! On Friday, November 2 from 6-9pm, Sara Friedlander a vice oresidnet at Christie's, New York, will...
Read More
Houston's Lawndale at Center has announced it's latest crop of residents: Seth Mittag, David Politzer, and Anne J. Regan will each get nine months of...
Read More