Browse:
Home
/
daniel adame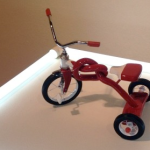 By Dorota Biczel on July 17, 2013
There is something elusive about exhibition-making that, in my view, escapes textbooks, advice manuals, or academic instruction. In the surfeit of publications dedicated to curating […]
Posted in Blog, Uncategorized | Tagged Alejandro Fournier, april García, archimedes, colectivo sector reforma, con/juntos, daniel adame, dorota biczel, isabella bur april garica, Javier Cárdenas Tavizon, javier vargas, latino artists, Mexic-Arte Museum, Michael Anthony García, nelda ramos, Paula Marincola, raul gonzalez, Ricardo Paniagua, robert jackson harrington, Santino Escatel, sergio garcia, Tejidos Urbanos, yla | Leave a response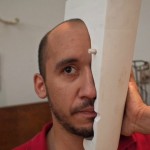 By Glasstire on June 30, 2011
Glasstire audio slideshow profiling sculptor, dancer, performer and seamster Daniel Adame. Photographs by Will van Overbeek.
Posted in Video | Tagged artist, dance, daniel adame, eric Jarvis, marker head, performance, performer, will van overbeek | 1 Response