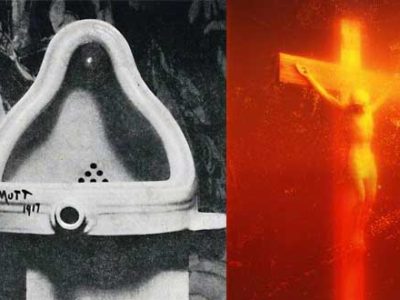 "This and That" is an occasional series of paired observations. -Ed. Today: Bathroom Humor ************* No matter how original, innovative or crazy your...
Read More
If you give yourself less than ten minutes to compile a mental list of international and regional artists who've dealt with guns in their work, you rack up an impressive number really quickly.
Reviews of the Basquiat-adorned sneakers coming out in Reebok's 2013 Fall/Winter Collection have been popping up recently in some art websites and blogs, such as...
Read More