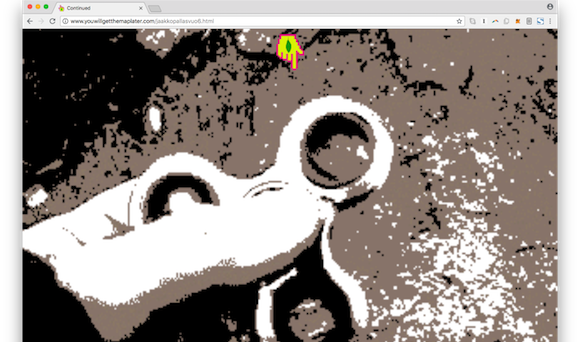 Rhizome, the international non-profit "that supports and provides a platform for new media art," has opened its annual call for its microgrants, a program it kicked off in 2014. Grants range from $500-$1500, and this year the categories are net art, VR, and poetry. Each category will by judged by a different jury. This is truly an open call, and the deadline is Wednesday, Aug. 15, 2018.
Via Rhizome:
"Past funded projects have included a website critiquing a notorious internet misogynist, an excavation of the emails left behind by one of the largest corporate frauds in history, an exploitation videogame inspired by the Kardashians, and an analysis of the use of language in Egyptian social media during the 2011 revolution."
The poetry section jury is: "…Rhizome assistant curator Aria Dean, writer Brendan C. Byrne, and artist and writer manuel arturo abreu."
The virtual reality entries "…will be evaluated by Rhizome executive director Zachary Kaplan and New Museum Associate Curator Helga Christoffersen."
The net art category "…will be evaluated by a jury comprised of Rhizome preservation director Dragan Espenschied, curator and writer Celine Katzman, and Rhizome community manager Lauren Studebaker."
Questions should be directed to curatorial@rhizome.org
Again, the deadline approaches! Aug. 15. For more info and to apply, please go here.