Brandon Zech is joined by special guests Sara Cress and Elaine Bradford to talk about their current show at Lawndale, Dario Robleto's return to San Antonio, and a show of Jay DeFeo's works that focus on… a tripod.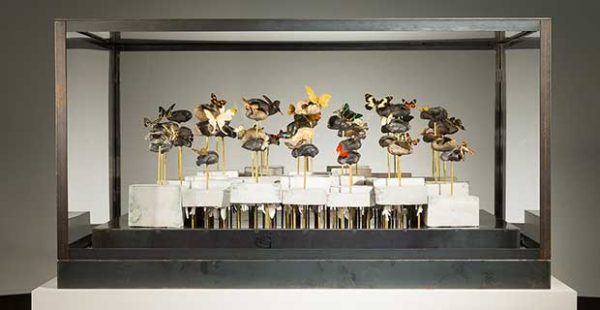 1. Dario Robleto: Ancient Beacons Long for Notice
McNay Art Museum (San Antonio)
June 28 – September 23
An exhibition of artworks by San Antonio native Dario Robleto. "Robleto's assemblages are meditations on love, death, mourning, and American history, reinforced through the artist's passion for astronomy, biology, and psychology. The sculpture comprises a wide variety of objects, including fossilized whale ear bones salvaged from the sea. This exhibition offers viewers an opportunity to see works from throughout the artist's career, and helps contextualize his most recent endeavors."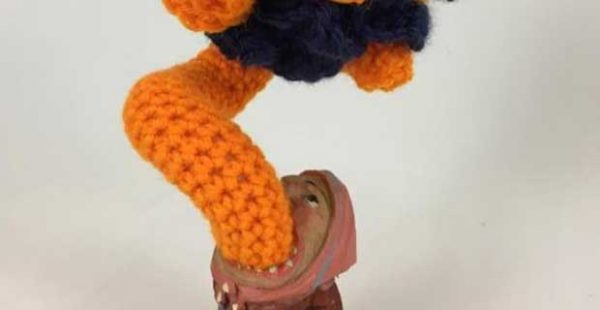 2. Elaine Bradford & Sara Cress: Routine Fables
Lawndale Art Center (Houston)
May 25 – July 29
Poetry reading and artist talk July 15, 2PM
"Routine Fables is a year-long collaboration between writer Sara Cress and artist Elaine Bradford in which they created weekly 'sculpture poems.' Taking place over the course of 2017, each week Bradford created a sculpture that Cress responded to with a poem, culminating in this 2018 exhibition featuring all 52 works."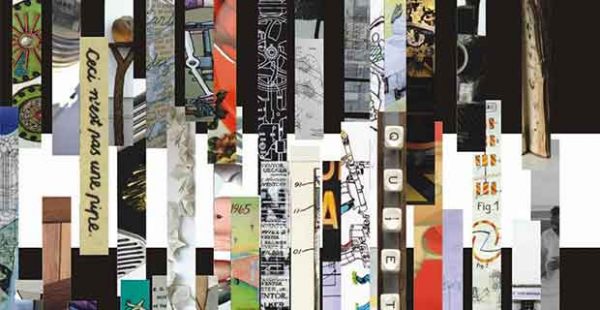 3. Patent Pending: The Art of Invention
Contemporary Art Museum Plainview
July 14 – October 13
Opening July 14, 6-11PM
"This is the 4th edition of Patent Pending, an invitational group exhibition, imagined and organized by accomplished artist Jon Whitfill. The show includes over 50 artists from all across the U.S. along with a few international guests. Each artist was given an original book of U.S. Patents (from 1961-1965) that documented inventions and creative minds during this innovative time. The artists were then asked to make an original piece of art inspired by their particular volume. Most of the artists will be at the opening." For a full list of artists, go here.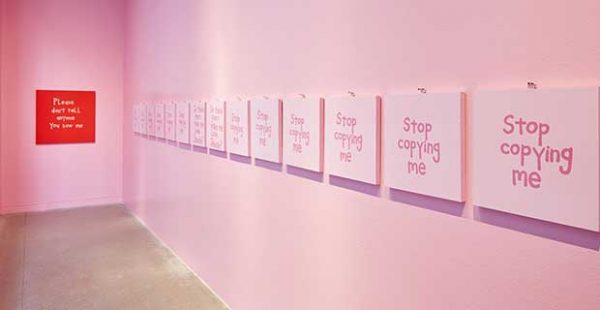 4. Cary Leibowitz: Museum Show
Contemporary Arts Museum Houston – CAMH
May 11 – August 26
Comedy Show July 12, 6:30PM
Art at Noon with Tamarie Cooper July 13, 12PM
An exhibition surveying the career of New York-based artist Cary Leibowitz. In his work, Leibowitz explores concepts of popular culture, social commentary, self-loathing, institutional critique, and stand-up comedy.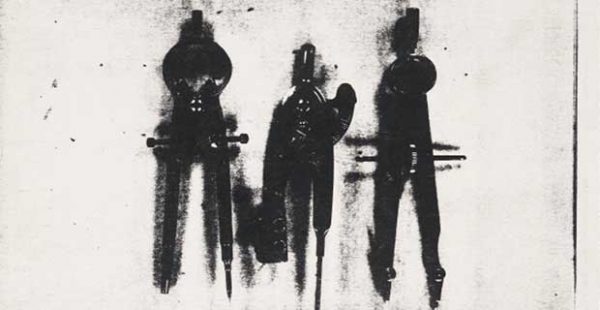 5. Object Lessons: Jay DeFeo Works on Paper from the 1970s
Galerie Frank Elbaz (Dallas)
April 5 – July 14
Read Christina Rees' review here.
An exhibition of works on paper by postwar artist Jay DeFeo. In her drawings, collages, photocopy works, and gelatin silver prints, DeFeo transforms everyday objects into new forms and shapes.