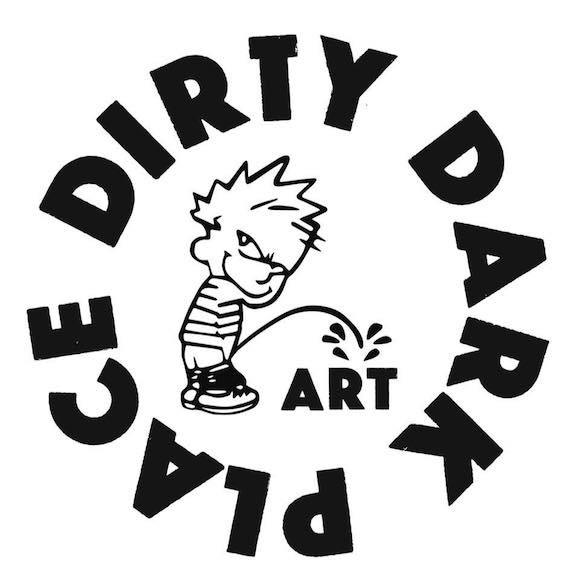 Dirty Dark Place is a new artist-run space in Kyle, Texas (just south of Austin on I35) that will, over the course of one year, host some fantastic-sounding shows by some of Texas' best artists. From now through December 2018, this year's lineup will include H I X Collective (the current show, up through Jan. 28), Christie Blizard, Buster Graybill, Ryder Richards, Daniela Cavazos Madrigal, Robert Jackson Harrington, Jeff Gibbons, Jules Buck Jones, Brad Tucker, Tara Bhattacharya Reed, Sean Ripple, Anthony Rundblade, and more to be announced. The entire program going forward is titled The Backdoor Biennial.
Here's (in part) what Dirty Dark Place writes about its current initiative:
"Picking up where our patron saint Dave Hickey left off with his Austin-based gallery, A Clean, Well-Lighted Place, we are dedicated to disrupting the traditional structures and strictures of exhibiting contemporary art and challenging the capitalist impulses embedded in the so-called art market. Moreover, Dirty Dark Place is an experiment in community as we use place and context as a means to expand and provoke audiences as well as incite and enrich artist and their creative practices."
Austin-based Daedelus Hoffman of H I X Collective is the curator of the space, a former tattoo parlor in the Kyle Flea Market that's been completely refurbished by the artists.
Here are some words about the space's inaugural (current) show by H I X Collective, titled Bornagain:
"Rumors of our demise have been greatly exaggerated! The Austin based arts collective H I X has been resurrected and is once again critically surveying the culturescape of Southerness. Only this time, it's personal y'all. So put on your best shitkickers, get caught in the flypaper of fellowship, and come bear witness in the church of folk formalism."
Bornagain is up through January 28.
Dirty Dark Place is open to the public in the Kyle Flea Market every Saturday and Sunday, from 9 am – 5 pm, and by appointment. To arrange a private viewing please contact Hoffman at 512.720.9894.