Christina Rees and Brandon Zech on cross-pollinating art collectives, the Lizard Cult, and art you can buy for Christmas.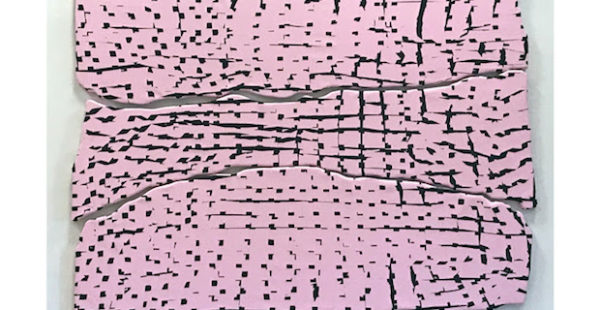 1. Jeremy DePrez: Mindfold
Texas Gallery (Houston)
December 7 – January 13, 2018
Opening December 7, 6-8PM
An exhibition of new paintings by Jeremy DePrez.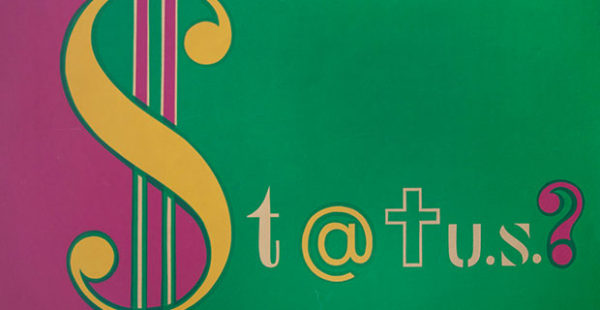 2. $t@t U.S.?: Prints from Puerto Rico to San Antonio
Centro de Artes (San Antonio)
October 23 – December 17
"This exhibition highlights serigraphs from Puerto Rico produced from the 1950s to the present alongside contemporary prints in a variety of print media from San Antonio artists." The show is curated by UTSA Associate Professor Dr. Teresa Eckmann.
3. Box 13 – Houston Art Collective
500X Gallery (Dallas)
December 9 – January 7, 2018
Opening December 9, 7-10PM
An exhibition featuring works by artists from Houston's Box 13 Artspace. Artists include Kristy Peet, Daniela Koontz, Emily Link, Caroline Roberts, Melinda Laszczynski, John Forse, Claire Chauvin, David McClain, Lance Brown, Jessica Kreutter, Patrick Phipps, Alexander Squier, and Tudor Mitroi.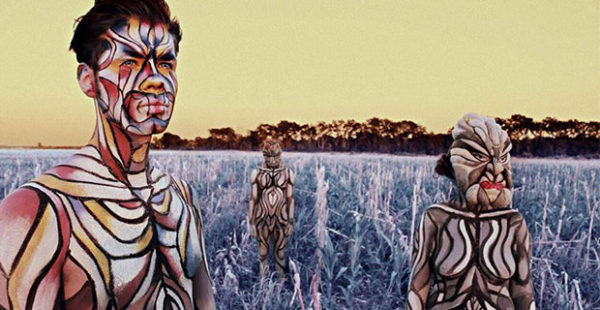 4.1. C. Mark Burt: Through the Dark Place
Ro2 Art (Dallas)
December 9 – January 6, 2018
Opening December 9, 7-10PM
An exhibition featuring works by C. Mark Burt. The works in the show are a deep dive into Burt's imaginary world featuring vaguely humanoid creatures called Mugawumps. "Desperately searching for happiness in a desolate and uncertain world known as the Dark Place, the Mugawumps are faced with plentiful distractions, or Cuddle Doobies, that keep them from achieving their goals."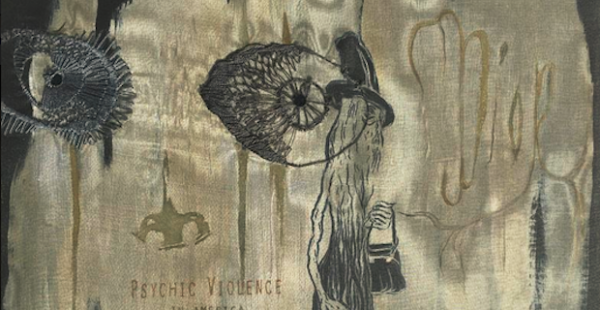 4.2. Georganne Deen: Psychic Violence in America
Ro2 Art (Dallas)
December 9 – January 6, 2018
Opening December 9, 7-10PM
"Georganne Deen is known for her dark, macabre paintings in which she combines monstrous subjects with ghostly text and poetry. In her show Psychic Violence in America, Deen focuses on a type of unseen violence that runs rampant in politics, religion, and corporations all around the world."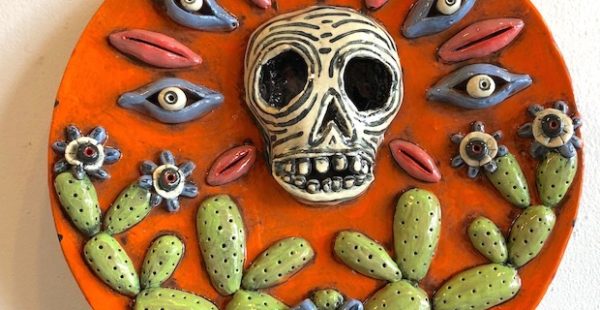 5. Carl Block: Odd Pottery
Yard Dog Gallery (Austin)
November 30 – December 31
A show of new works by Waxahachie potter Carl Block. "With his face jugs, musician jugs, and wall platters, Block takes the Southern folk art face jug in a very contemporary direction, equal parts Appalachian tradition and tattoo shop irreverence."