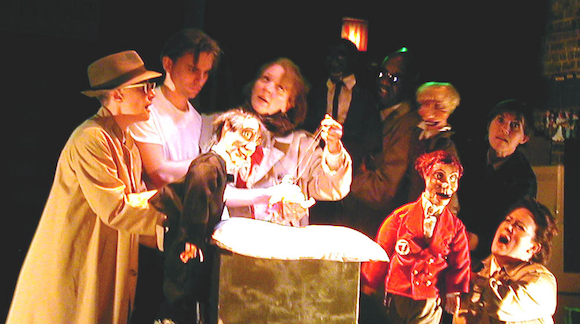 The 50th anniversary of John F. Kennedy's assassination was a few years ago but, considering the current political climate, the Czechoslovak-American Marionette Theatre thinks it's time to bring back its production of The Life and Times of Lee Harvey Oswald, reports Broadway World.
There will be some preview performances later this month in New Hampshire, followed by a run at La Mama Elen Stewart Theatre in New York's East Village in November.
New Hampshire? NYC's East Village? This show needs to come to Dallas! Or, at least, to the Czech Center Museum Houston. Just read the crazy description:
In the era of alternative truth, it is timely to revisit three 1960s national traumas: the assassinations of President Kennedy, his brother, and Rev. Martin Luther King and the shrouded, dense cobwebs of multiple conspiracy theories.
A cast of two dozen marionettes, and a Greek chorus of ventriloquist dummies representing FBI, KGB, and TV talent agents appear to warn them in vain to avoid the path of destruction.