It was recently revealed that Salvador Dalí's mustache is still intact on his corpse, nearly 30 years after his death. (A woman claiming to be his daughter won a court battle to have his body exhumed for a DNA test; we're still waiting on the results.)
Dalí must have fancied his mustache, which was the linchpin of his carefully crafted look. Whether he based it on one of the great pieces of prank art, Marcel Duchamp's L.H.O.O.Q., is another question.
Apparently, however, Dalí did create a self-portrait as the Mona Lisa, in 1952: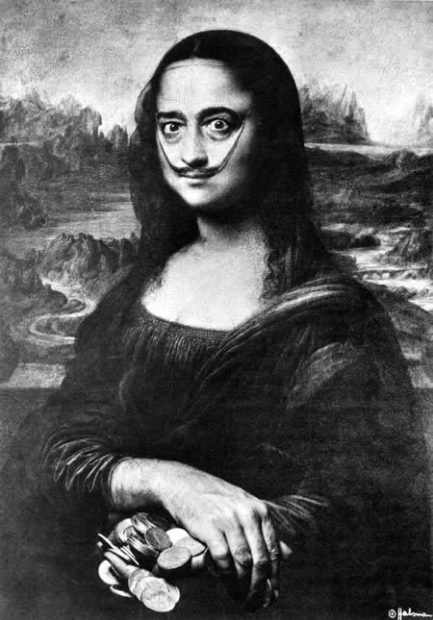 Of course, the mustache was so much a part of Dalí's persona that he produced a book on the subject in collaboration with the Life Magazine photographer Philippe Halsman.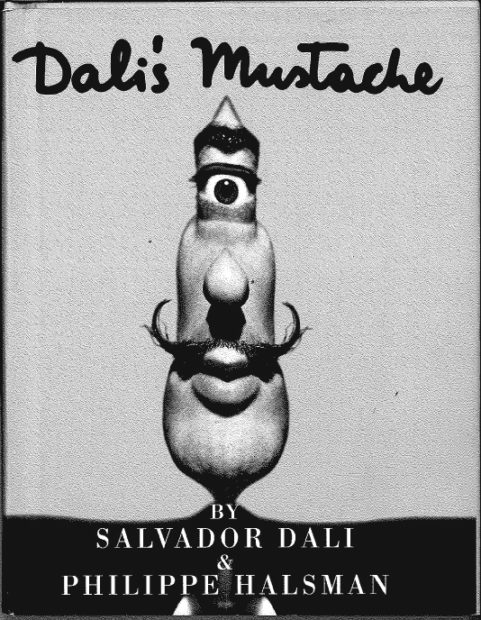 "Those who do not want to imitate anything, produce nothing." 
– Salvador Dalí
"The reason some portraits don't look true to life is that some people make no effort to resemble their pictures." 
– Salvador Dalí
"It's better to have loved and lost than do forty pounds of laundry a week." 
– Salvador Dalí