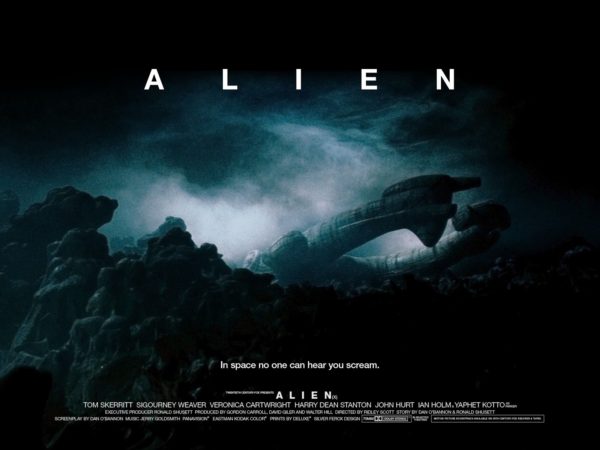 Please allow us to direct you to a wonderful time-suck of a website called Typeset in the Future. The site, by Dave Addey, is "dedicated to typography and iconography as it appears in sci-fi and fantasy movies and TV shows," which means you get a ultra-geek breakdown of all the fantastic-looking and now-iconic typography in movies like Blade Runner, Alien, and 2001: A Space Odyssey, and others as the site grows. These are long, well-illustrated essays on the look and feel of these movies, with deep drilling into not just ALL the typography used throughout the opening credits, narrative, and closing credits, but also the continuation of these aesthetics in real-world technology advancements and applications:
"Of course, if you're going to set up business on the moon, you'll need something a bit smarter than the simple terrestrial Internet we know here on Earth. Indeed, you'll probably want some kind of Interplanetary Internet. By a strange coincidence, this is exactly what Vint Cerf and NASA have been working on, using delay-tolerant networking to forward bundles of data from spacecraft to spacecraft as and when they come into range. If you'd like to know more, here's Vint explaining why the speed of light is too slow at a TEDx event in 2011. (We'll excuse the Comic Sans in his slides, because he did after all invent the thing that's letting you read this article.)"
There's even a section on how to make your text look futuristic. (It's incredibly practical and effective, as well as witty.) As Addey states in the "about" section for the site, it's based on the principle that there's a real overlap between people who are interested in sci-fi and people are interested in fonts.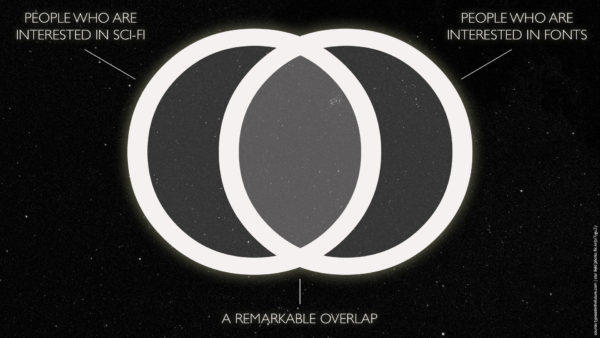 He goes on: "However, there's a deeper mission at work. In fact, I'll let you in on a secret: this blog isn't really about typography at all. It's about storytelling through design. I wasn't aware of this when I started, but here we are."