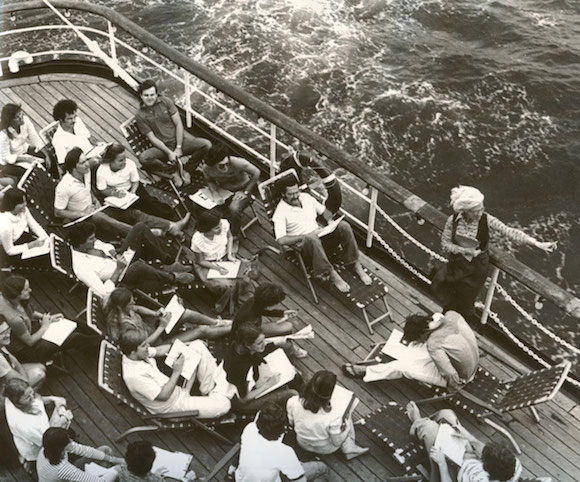 Take part in the coolest study abroad program: Semester at Sea. You take classes on a boat (12-15 credit hours) while logging 20,000+ nautical miles and exploring world. The Institute for Shipboard Education partners with Colorado State University to offer 70+ credited courses to take during your journey. The courses range from Anthropology to Finance, and also offer art classes like Women in Art History and Digital Photography. Each course is paired with a site-specific field class, meaning the Women in Art History is paired with looking at Contemporary Chinese Women Artists in Shanghai and the Digital Photography course is taught with Lens on Shanghai – both of which happen while the boat is docked in China. Or take a history class to learn about the Pacific Wars while touring the Cu Chi Tunnels and War Remnants Museum in Vietnam.
If you already have a degree, you can also apply to teach at Semester at Sea! You can be an Interport Lecturer or apply to be a professor. As a professor you teach 3 courses for a stipend of $11,500 plus a $2,000 travel allowance, plus you are able to bring your spouse/partner and children.
Semester at Sea from Semester at Sea on Vimeo.