Since 1935, the San Francisco Museum of Modern Art has been collecting and displaying works created by artists of our time. Like many museums with wide-reaching collections, however, SFMOMA has its limitations—of the 34,678 artworks it owns, the museum can only display about 5% (or 1734) of its objects at a time. Over the years, museums have dealt with this dilemma in different ways: some have expansive online archives documenting nearly every piece in their collection, some have walkthroughs on Google Art Project, and most recently, SFMOMA announced a new interactive feature that will text you artworks.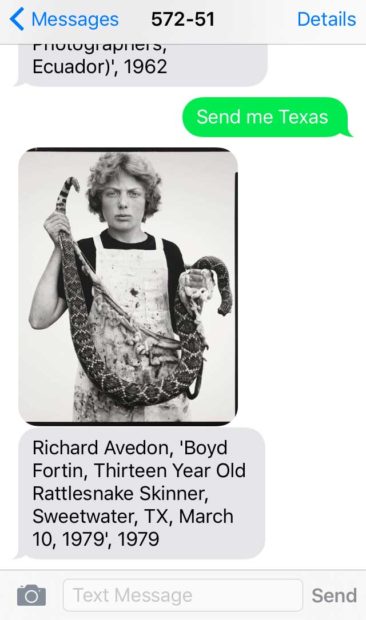 The process is simple enough—all you have to do is text the phrase "send me __" to 572-51. Of course, you can fill in the blank with anything—an emoji, a color, an artistic movement, a type of object, or whatever else you can think of. The museum's automated response is snappy, and if they don't have anything that suits your request, they'll give you another opportunity to get an artwork. Better yet, you can get multiple artworks of the same subject matter if you send the same request more than once. With this service, SFMOMA has created the perfect tool to give us accessible, bite-sized art about whatever we want to see—all you need is a smart phone and the ability to text.
In its beta testing, Send Me SFMOMA received more than 12,000 messages in four days and responded with more than 3,000 artworks—that's more pieces than are currently on view in the museum. There is no substitute to seeing artwork in person, but if you're not going to be in San Francisco any time soon, this is as good a way as any to see some on-demand art.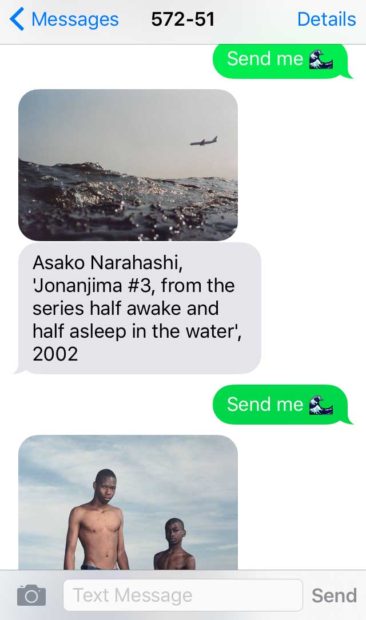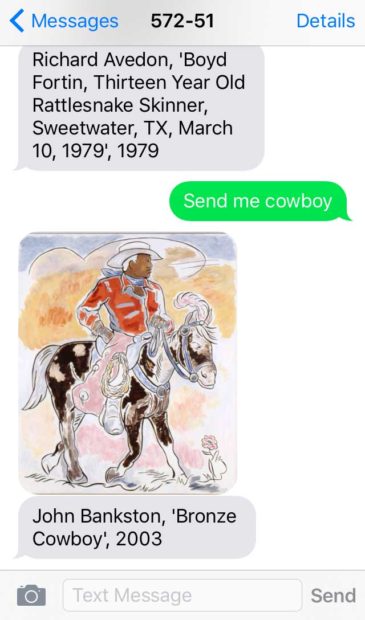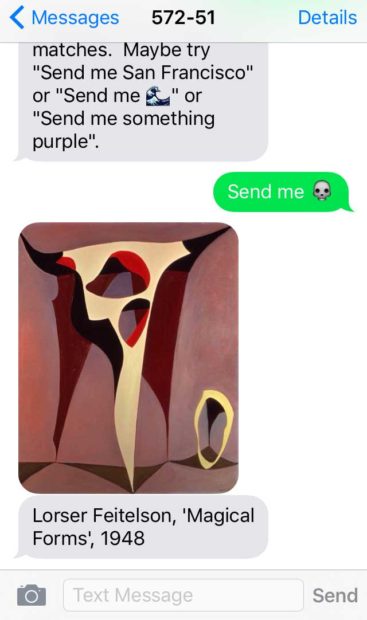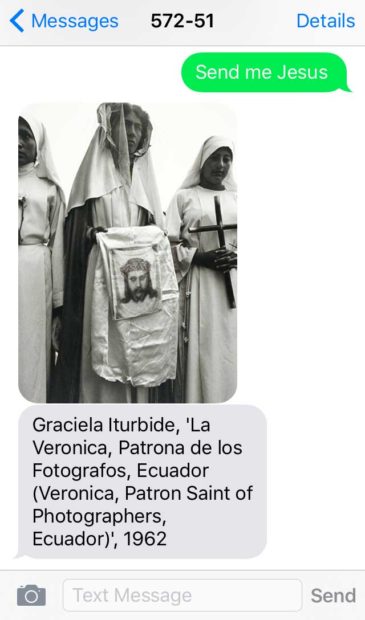 h/t Hyperallergic