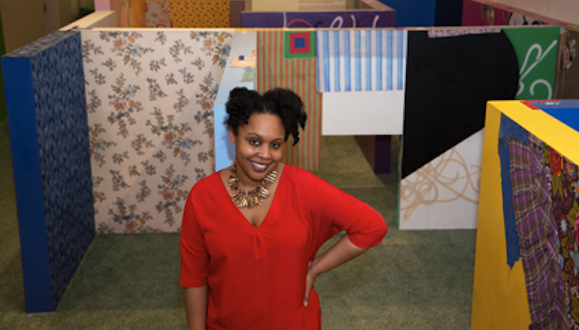 Lauren Kelley has been named executive director at the Sugar Hill Children's Museum of Art & Storytelling in New York, reports Artnews. Kelley joined the museum in 2013 as part of its founding senior staff and has organized all of the institution's art exhibitions since it opened in October 2015.
Of course, Houston will claim Kelley as one of its own. She attended the Houston's High School for the Performing and Visual Arts and returned to town for a residency at the Glassell School of Art's Core program. Kelley was also the founding director of the university gallery at Prairie View A&M. A practicing artist, she exhibited at the Contemporary Arts Museum Houston, as well as many other venues throughout the area.
Congratulations, Lauren! We still miss you down here!