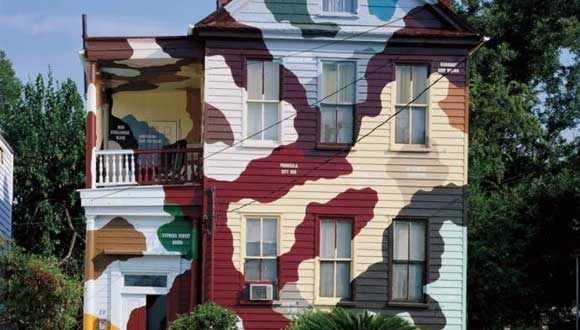 "This and That" is an occasional series of paired observations. -Ed.
Today: House Paint
The New York Times recently reported on First City Project, a graffiti-covered mansion from 1810 on Long Island.
…which brings to mind Mel Ziegler and the late Kate Ericson's 1991 project, Camouflage House, which incorporated the 72 colors approved by the Charleston, SC zoning board: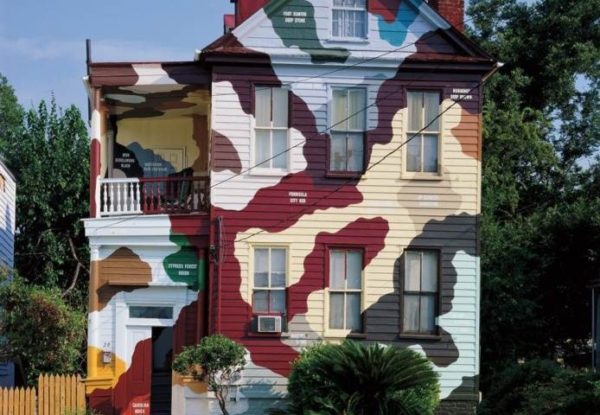 Both projects involved historical houses in old American cities, both ruffled some local feathers, and both were returned to their original staid white after the artistic intervention for which they will be most remembered.
*************
No matter how original, innovative or crazy your idea, someone else is also working on that idea. Furthermore, they are using notation very similar to yours. – Bruce J. MacLennan