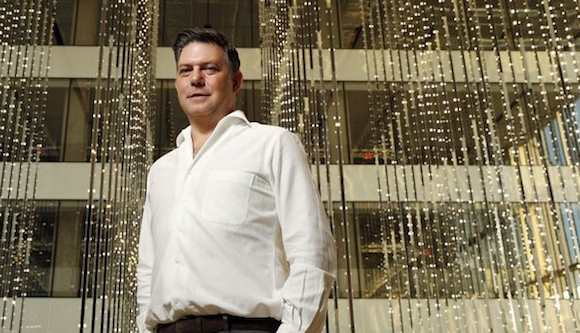 The Texas Medal of Arts Awards has announced 13 honorees for 2017. Since its inception in 2001 by the Texas Cultural Trust, the biennial Awards have awarded 99 medals to 105 Texas "leaders and luminaries who have achieved greatness through their creative talents, as well as those whose generosity has opened doors to artistic opportunity for Texans of all ages."
The honorees include Dallas architect Frank Welch, San Antonio journalist, filmmaker, and poet John Phillip Santos, and installation artist Leo Villareal (okay, he's not really from Texas and he lives in New York, but they figured he's had enough shows throughout the state and has an installation at the Dallas Cowboys Stadium, so they claimed him). The ceremony will take place in Austin February 21-22.
The Awards has a reputation for being a star-studded event, so other honorees include Kenny Rogers, Jaclyn Smith, Kris Kristofferson, among others. For the full list, go here.