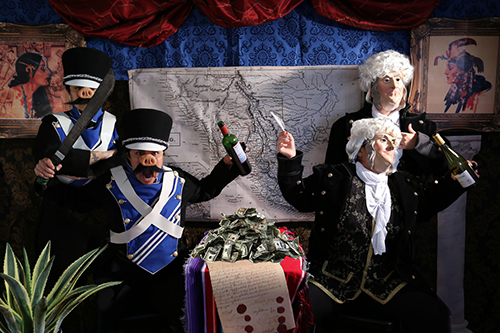 A few days ago we reported that Austin artist and UT Austin Associate Professor of Art Beili Liu had been awarded a Joan Mitchell Foundation grant in the Foundation's latest round of national gifts (she won one of the 25 grants of $25,000 for Painters & Sculptors).
It turns out San Antonio artist Mari Hernandez also received a Mitchell grant, this under the 2016 Emerging Artist Grant Pilot Program. Hernandez was among ten national recipients of this award, which "will provide each artist with an unrestricted grant of $12,000 each and professional support."
Hernandez is a founder of the artist collective Más Rudas and a graduate of The University of Texas at San Antonio. Her work most recently appeared in the acclaimed exhibition SATX/MX: Un Viaje Lleno de Cultura (A Journey Rich with Culture) at Centro de Artes in San Antonio. You can read about that here.