What single work of art would you steal? The Glasstire staff asked this question of ourselves, and this is what we came up with.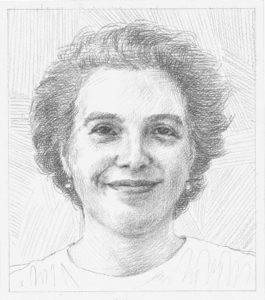 Rainey Knudson (founder): Well if I can only pick ONE, then perhaps it would be Caravaggio's Supper at Emmaus at the National Gallery in London. Caravaggio is always playing around in his compositions—he likes to stick people's and horses' rear ends in your face—and you see that wonderfully here with the hands and elbows jutting out into your personal space. (And of course in the famous basket of fruit that's just about to fall off the table.) But beyond its sublime formal qualities, I also love the undercurrent of tension in this picture: if Christianity's primary message is about redemption, then its secondary message is about incredulity (or faith). To me, this picture is about having the vision to see that which is true or "good," and then having the courage and strength to hold fast to that vision, even in the face of the doubters of the world (as Caravaggio himself did, and as all great artists do).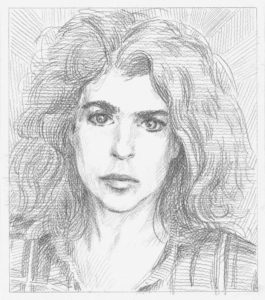 Christina Rees (senior TX editor): Off the top of my head, sans morning coffee (which is an insane and cruel state for me); but let's think big since we can and I can't concentrate on just one thing because I have ADD: I'd steal Brancusi's The Kiss (1916) from the Nasher (handy!); I'd steal my husband's (Richard Patterson) painting Thomson (1995) from the FLAG Art Foundation in New York, and also Angus Fairhurst's A Couple of Differences Between Thinking and Feeling (2003) from Kenny Goss or the Tate—whichever— which I've written about it here. I'd steal two things from the Walker in Minneapolis: Lee Bontecou's Untitled from 1961, and Dieter Roth's Tonbild (Sound Picture) from 1975. I'd steal Chris Burden's All the Submarines of the United States of America (1987), from, conveniently, the DMA.
I'd steal at least one of de Kooning's abstract women, likely from Larry Gagosian, and Manzoni's can of shit from 1961. While I'm at it, throw in Picasso's Bull's Head from 1942, and his Dying Bull painting from 1934. I'd take Jasper Johns' 1958 Target right out of the National Gallery. I'd steal Warhol's Big Electric Chair (1967) out of the Menil Collection. I love it that I wouldn't even have to leave Texas for so many of these thefts. It's a testament to the strength and taste of Texas collections. I could go on all day but I need coffee and I've already not done the assignment correctly.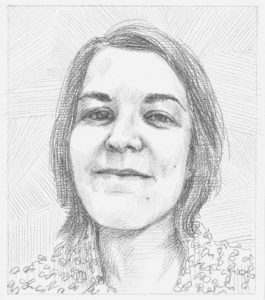 Ariane Roesch (associate publisher): It's really a toss-up between my two favorite surrealists. Practically speaking, Max Ernst's collage The Murdering Airplane would be my top choice. It's a very small collage—2.5 x 5.5 inches—depicting an airplane flying low to the ground with female arms and hands added on. In the foreground two soldiers carry a third wounded soldier. I believe it is part of the Menil Collection's holdings and I often fantasize about slipping it in my purse when I see it installed… apparently I'm not the only one.
If feasibility is not important, then I would say Cousins by Dorothea Tanning. At 101, she was the oldest surviving surrealist. The sculpture is made up of two intertwined furry shapes that look like a cross between human and animal. I'd rather have a huggable furry sculpture than a bronze in my home. And at roughly 5 x 3 x 2 feet, it's not too far out of the realm of possibilities…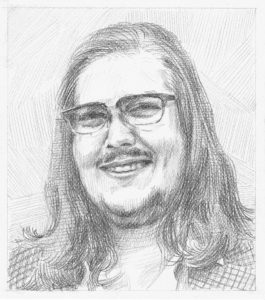 Brandon Zech (assistant editor): I'd choose Edvard Munch's The Scream (1893), but not for the reasons you might think. While I do like the painting, it's definitely not my favorite work of art. But one of the hardest things for me when thinking about this question was not what do you want to steal—instead, it was what work of art do you want to take away from everyone else in the world. For example, I would love to have Caravaggio's The Calling of St. Matthew, or Chuck Close's Big Self-Portrait, but, if I took either one of those paintings, I know someone would sincerely miss them. I nearly cried the first (and so far only) time I saw Big Self-Portrait. I love it. But I don't think I'd want to deprive someone else of that awesome experience.
The Scream, however, is so ever-present in our society that if it were stolen (by someone other than myself), I wouldn't miss it. Even though I have never seen it in person, its mythology is akin to that of the Mona Lisa—we all know what it looks like, and if we never saw it again, we would still remember what it looks like! This is one of the rare times where I don't feel like I need to see The Scream in person to appreciate it. Its aura—the mysterious person wailing in misery, the fact that it actually has been stolen before from the National Gallery in Oslo, Norway, and the Scream-emoji adaptation have all cemented the work's place in our society. Let's give the painting even more numinousness and have it stolen again—this time, for good.
Illustrations of Glasstire staff by John Forse.