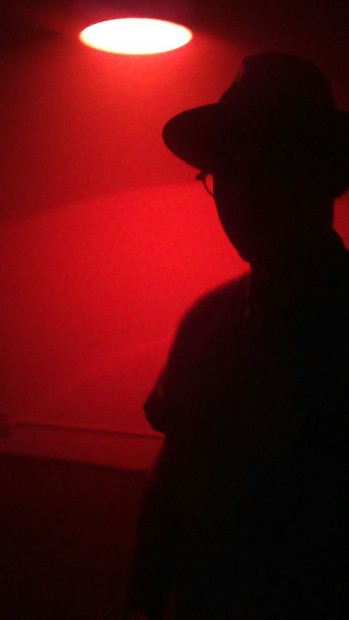 (This is a response to the first of three performances of Arthur Peña's "Endless/Nameless," which took place at the Reading Room in Dallas on June 11. I've worked in the same circles with Peña for nearly five years. I've not written about his art practice until now.)
I've known Arthur Peña for four years and lived with him for three and a half, including currently. I was his roommate when he had his first institutional solo show, at the Dallas Contemporary, in 2014; when he started Vice Palace soon after; and most recently, when he experienced a major personal loss. I've heard his laugh through open windows and thin walls, and at one time, over the din of three refrigerators. We've had endless talks at the bottom of our staircase, in pitch black.
I can say with this bias that his newest piece, the experimental and nonlinear 'musical' called Endless/Nameless, is Peña's most vulnerable and honest work to date. I place 'musical' in quotation marks because while music flows freely in and out of the piece (upon writing this I have only experienced the first performance of the the three-part piece), there are only minimal original lyrics by Peña within the work. A blend of original written prose by the featured multi-disciplinary performers makes up the full poetry of the performance at the Reading Room. There are also instrumental interludes; the first installment featured original compositions by Dallas-based musician Poppy Xander. However, when the characters in Peña's piece do speak his words, the room takes on a certain stillness, much like the weight of witnessing someone undress for the first time, or the last.
Whereas before Peña might hide behind ambiguity by calling his paintings"attempts," this new performative work exposes him completely. There are gestures of Vice Palace (a roving curatorial experiment he founded and has run for two years, beginning in Trinity Groves and now spanning art spaces across central Dallas) in his penchant for finding local talent and implementing it within blurred lines of performance art and music programming. There is also a quiet theoretical conversation with his painting practice—an attraction to slight cracks in near-perfect order—which flirts with something profane and a tenderness towards the discarded.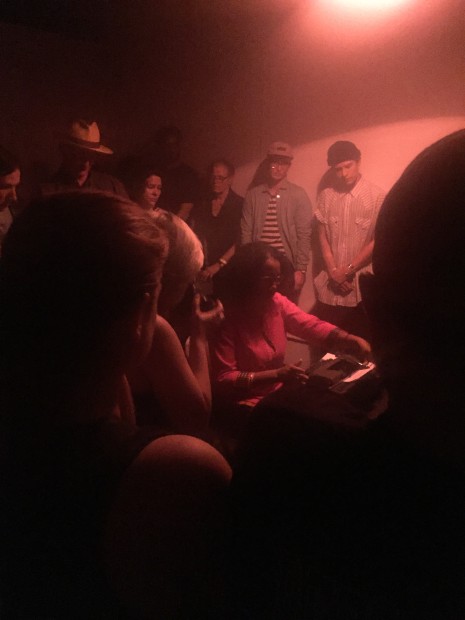 The performers here are a unique collection: some are recent acquaintances, others are long-time friends and mentors. Ariel Saldivar plays Woman (filling in for musician Samantha Rios who plays the same role in the second and third performances of the piece); Drew Chapa plays Man, and represent what appears to be the proxy for Peña's psyche. If you know Peña or his other works at all, the words coming out of both performers ring with familiarity. But the dialogue also serves as a new existential vehicle for Peña.
Essentially, the piece opens with the two characters on the floor, speaking on death as concept and challenge, and this sets the tone for the whole. While watching this live, my mind returned to the living room Peña and I shared when we both lived at the OFG compound a few years back; the early morning conversation, sipping coffee together. Art was often anxious, yet somehow cool as his breakfast burned on the stove. He'd talk about his visits to his cousin as she lay dying of cancer in a hospital bed. Peña's work consistently communicates his obsession with treating time as our most precious commodity.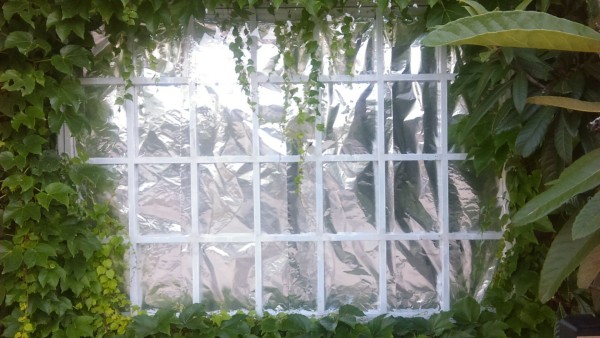 During the hour-long performance there are moments of beauty and savagery that penetrate depending on your openness to the medium. The most tender moment of the performance came from Dallas' most underrated and forward-thinking rapper, Lord Byron, whose rhymes on broken love and politics of neighborhood justice recalled the pre-Bishop Arts version of Oak Cliff Peña grew up in, as well as the way one might navigate the problem of waking up alone after you lose him/her/they. Artist Dennis Congdon was Peña's professor at RISD during graduate school, and he appears here as a lighthouse in the storm by reading a personal essay. As father figure in that moment he reminds us that amid chaos, you can't understand the concept of death without first appreciating a life as it's lived—especially another's.
This is not a pure collaboration. While Vice Palace succeeds on the combined power of the performers Peña selects to charge the derelict spaces it occupies, here Peña is examining the notion of solitude, so he is, creatively, driving this machine. Peña's voice and presence is always felt here, even when Lord Byron ghosts in and out of the crowd, Hirsi lugs her typewriter across the Reading Room's cold floor, or musician Xander keys in transitional music between scenes. Even the way Peña blocks the action presents a direct artist-to-audience engagement and dialogue. Peña himself confronts the audience by moving back and forth across the small room, plugging and unplugging lamps and strobe lights, handing out sheets of paper, and working a small and noisy fog machine.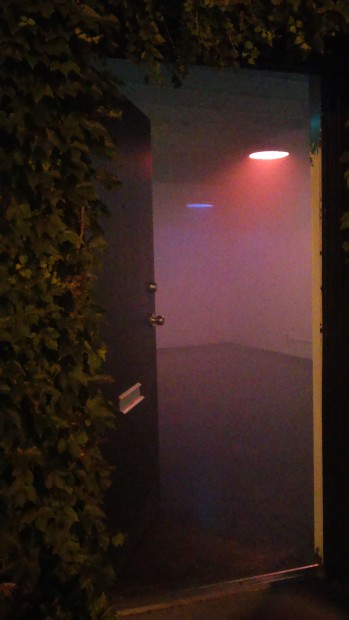 As the performance ended and the fog guided us to open air, I stood outside the Reading Room chatting to a friend about the time needed to fully process the work. While I had no prior intention of formally responding to Peña's musical, my friend asked me how I felt about what we'd just seen. I said then, as I still feel now: "It's everything I know about Art."
The third and last performance of 'Endless/Nameless' takes place at the Reading Room, Dallas, on Saturday June 25 at 8 pm. Reservations required. 
(Lee Escobedo is a Dallas-based art writer and the founder and co-host of "What is Cinema?," a podcast funded by two grants from the City of Dallas.)