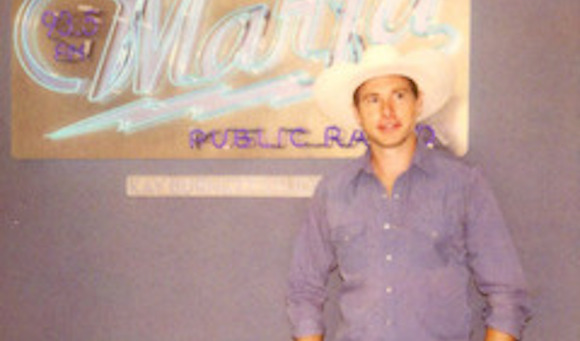 Tom Michael, founder and General Manager of Marfa Public Radio and longtime West Texas resident, is pulling up sticks to head to Idaho to take up the position of General Manager of Boise State Public Radio.
Michael founded Marfa Public Radio in 2005, and (via Marfa Public Radio): "Since starting the region's only source for NPR news from scratch, Michael helped build KRTS into a public media network of four stations that serves a wide range of West Texas – from Sierra Blanca to Marathon, Big Bend National Park to the Permian Basin."
At the 11-year mark, the listener-supported Marfa Public Radio (KRTS; 93.5 FM on the dial) seems to be on solid financial footing, and it has of course distinguished itself as an originating news source with excellent reporting. And it was just awarded a $50,000 grant from the FMH Foundation.
Marfa Public Radio's board of directors have started a search for a new General Manager. For more on this story, go (in this case) straight to the source.