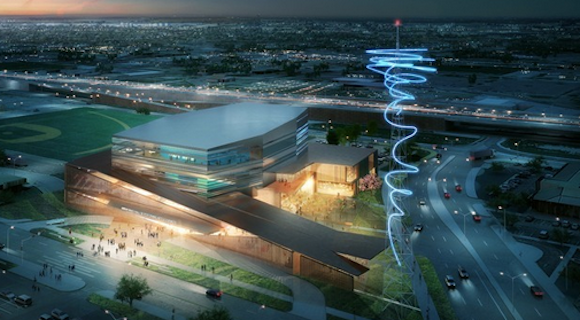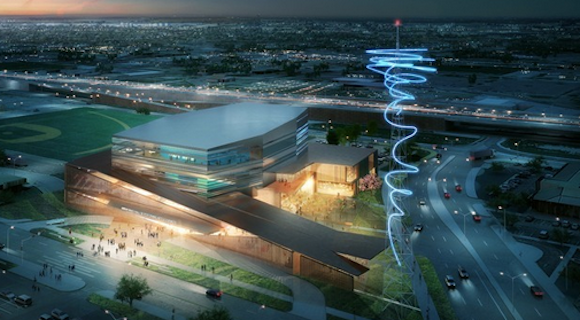 Yet another new Texas art space will be opening, this time in Lubbock. A press release via EverythingLubbock.com states that there will soon be a new building in town. The Lubbock Entertainment and Performing Arts Association (LEPAA) has raised more than half of the needed funding for the Buddy Holly Hall for Performing Arts and Sciences, a venue designed to house operas, Broadway plays, and the symphony and enhance the arts opportunities in Lubbock and the South Plains.
At a reception last night, the chairman of the LEPAA board of directors announced that the committee has raised $81 million raised of the $146 million budget, which will be fully funded through private donations. "Buddy Holly Hall will be a beacon for progress and downtown revitalization for Lubbock and the South Plains," he said. "The venue is a hub that brings together people of all ages to experience world-class art in a world-class facility."
The architects at Diamond Schmitt states that they are aiming for "a relaxed formality—a complex that feels right either in jeans and boots or in suits and gowns." You can't get more Texan than that.