Christina Rees and Brandon Zech on wretched excess, an artist's unmarked grave, and an MFA show you shouldn't miss.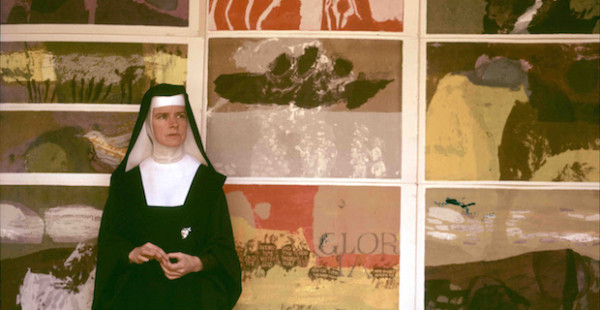 1. Corita Kent and the Language of Pop
San Antonio Museum of Art
February 13 – May 8
An exhibition of work by artist, educator, and Catholic nun Corita Kent. Kent's work will be on view with that of her contemporaries, including Andy Warhol and Roy Lichtenstein.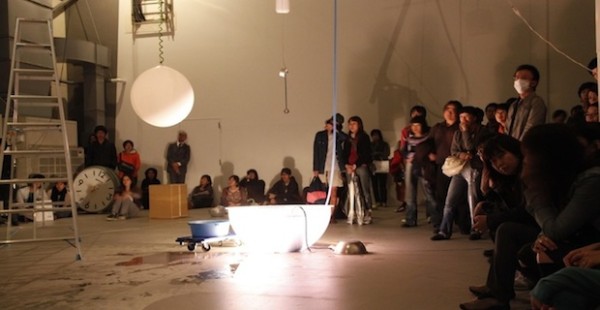 2. Fusebox Festival
Various Venues (Austin)
April 6 – 10
A five-day festival of music, film, performance, and art throughout the city of Austin. For more info and a full schedule, go here.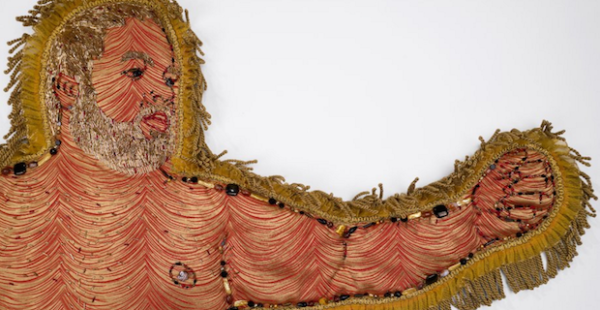 3. Anthony Sonnenberg: Apollonian and Dionysian
Art Palace (Houston)
April 8 – May 14
Opening April 8, 6-8PM
An exhibition featuring beadwork, ceramics, metalwork, and installation by Anthony Sonnenberg. The artist's work is excessive, emphasizing the decoration and all-overness of Baroque style.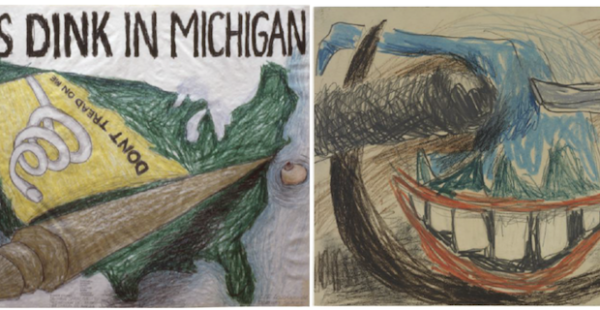 4. Dropout
Site 131 (Dallas)
April 13 – May 14
Opening reception, plus a panel discussion on Wednesday, April 13 at 5 p.m, featuring Photios Giovanis, Robert Wilonsky, Christina Rees & Joan Davidow talking about Lee Lozano.
An exhibition featuring works by Lee Lozano, Sadie Benning, A.K. Burns, Bracha L. Ettinger, Ulrike Müller, and Lee Revlas.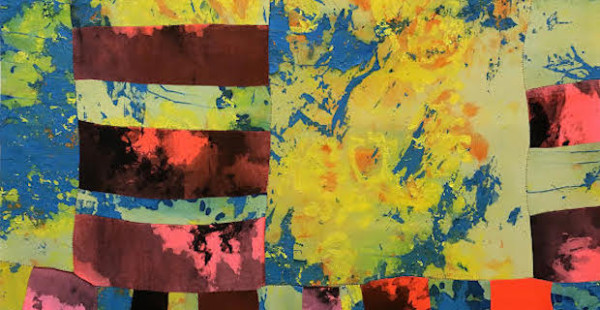 5. The 38th Master of Fine Arts Thesis Exhibition
Blaffer Art Museum (Houston)
April 8 – 23
Opening April 8, 6-9PM
The University of Houston's 38th annual MFA exhibition. Featuring works by Heather Bause, Cristina Bizman, Jeffrey Bradley, Meredith Cawley, Mark Chen, Jim de Vega, Auliya Flory, Zaeed Kala, Jenna Kripal, Jennifer McClish, Pahl Samson, and Michael Toskovich.