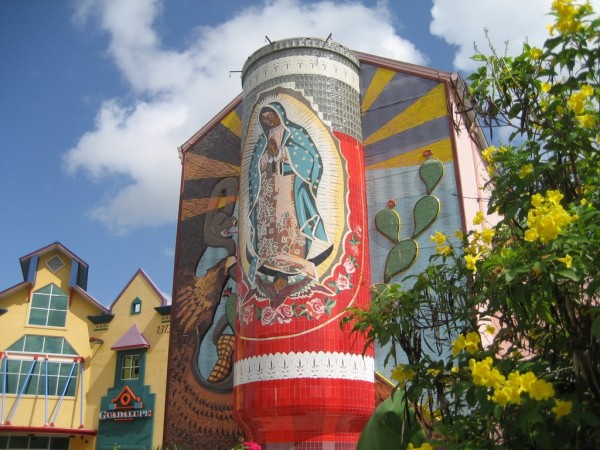 The Guadalupe Cultural Arts Center in San Antonio has just named the six artists who'll participate in the second year of its still-new artist-in-residence program. Artists Lab does what other residencies tend to do for artists, and then some: it gives them space to make and show art, hooks them up with others artists—some of them old hands—and other art professionals, including curators and gallery owners (for critiques and advice), gets them networked into the local scene, and gives them a nice notch on the ol' CV. (For a very recent profile of a current resident, see Glasstire's piece on Fernando Andrade.)
But the program, funded by the Surdna Foundation, focuses on local emerging artists, so those in the residency also get a dose of "rigorous business training including business plan development, financial management, and marketing strategies." This is unusual for an artist residency.
The artists for the 2016-17 cycle are: Lisette Chavez, Sarah Fox, Raul Gonzalez, Kristel Puente, Andrei Renteria, and Jose Villalobos.
For more info, go here.