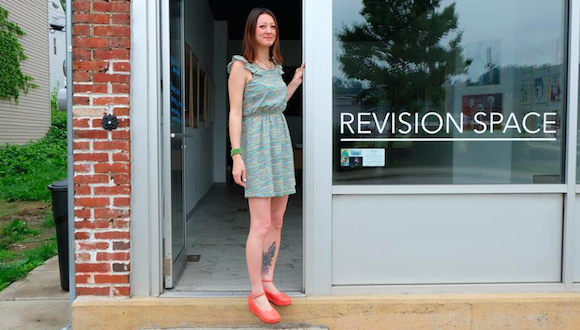 We recently announced that Houston's David Shelton Gallery has made the move to the well-known 4411 Montrose building. This winter, however, another new space is set to open there alongside Shelton, UNIX, Anya Tish and Barbara Davis.
Run by Cindy Lisica, a part-time Collections Specialist at the Menil and part-time art history professor at UH, the Cindy Lisica Gallery will open on January 8th with a solo exhibition by Fabrizio Gerbino.
Prior to her move to Houston, Lisica ran Revision Space, a contemporary art gallery in Pittsburgh. She also served as an archives curator for The Andy Warhol Museum. Recently, her new gallery has participated in the Texas Contemporary art fair and the Aqua Art Fair in Miami.