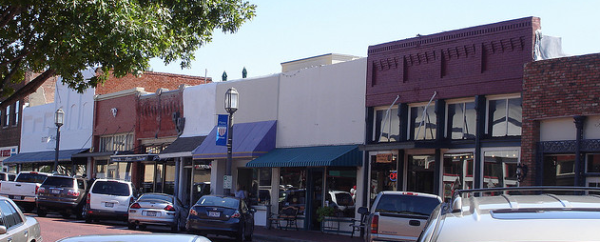 According to Wikipedia, Plano, Texas is known as the "Gymnastics Capital of the World." On the front page of the Historic Downtown Plano Association (HDPA)'s web site, they throw out this line in bold caps: "URBAN. HISTORIC. HIP." There seems to be some serious rebranding going on in Plano.
Now, the City of Plano is developing an official arts district in its historic downtown area, reports CBSDFW.com. They already have new "loft" apartments that cultured people love so much, but the galleries and theaters are too scattered. So, now they plan to build an 800-square foot outdoor performance venue and the Arts Center of Plano will also relocate in the area. A number of historic buildings will be renovated or repurposed to create seven designated public arts venues.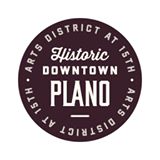 And then there's the rebranding. Stickers already dot storefronts designating the area an arts district, although Plano's Deputy City Manager says the reshaped plan will likely go the city council for approval in the next 45 days or so.