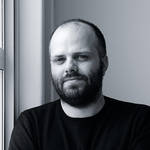 Anthony Byrt, Auckland-based arts writer and ArtForum contributor, spent 2013 as the Critical Studies Fellow at Cranbrook Academy of Art just outside Detroit and also wrote a book about globalization's impact on contemporary art.
On November 25 at the Rice Cinema Film Theater, Byrt will talk about the photography of New Zealand artist Yvonne Todd, but intriguingly, will couch it "in relation to questions of suburbia and monstrosity" in a talk that will deal with "sex, cars, passive-aggressive teenagers, Mike Kelley and Matthew Barney, and end up either on Auckland's North Shore, or somewhere south of 8 Mile Road in Detroit…two sides of the same coin."
This is perhaps the most interesting lecture description I've read all year. If I lived in Houston I would check it out.
Lecture is Nov. 25 at 7 p.m. at the Rice Cinema Film Theater. A reception with Byrt follows. Go here for more info.