And here's the list, for the video-impaired: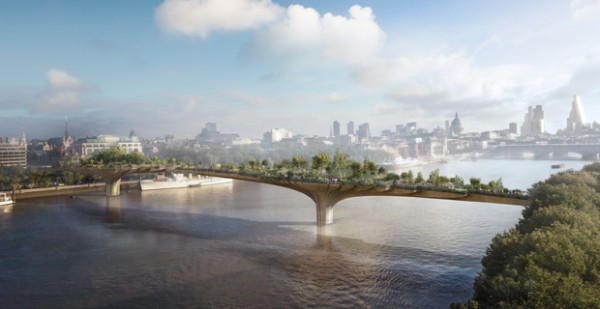 1. Provocations: The Architecture and Design of Heatherwick Studio
Nasher Sculpture Center, Dallas
September 13 – January 4
Artist talk: September 13, 2014 | 2–3 pm
Thomas Heatherwick in conversation.
The first North American presentation of the English designer's practice, spanning the disciplines of architecture, furniture and product design, to engineering, sculpture and urban planning. Guest curated by Brooke Hodge, the show will later travel to the Hammer Museum in Los Angeles and the Cooper-Hewitt in New York.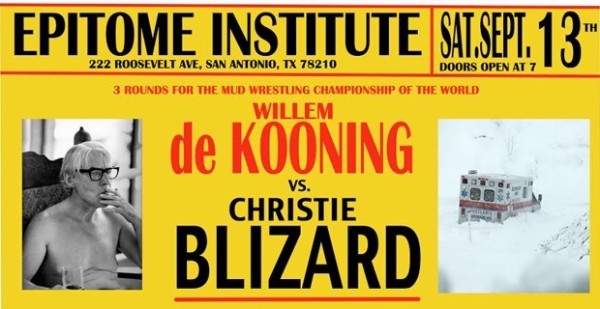 2. Willem de Kooning vs. Christie Blizard: MUD WRESTLING CHAMPIONSHIP
UTSA prof Blizard will mud wrestle artist Carol Cunningham (dressed as the old Willem de Kooning) to mirror the dead abstract expressionist's aggression towards women, and to show the absurdity of the objectification of women., etc. There's a lot of aggresion towards painting and painters at UTSA these days. . .
3. Tom Sachs talk @ Contemporary Austin
It's not a show, just a talk in anticipation of his show next year. But, from the man who brought you "Satan Ceramics," I'm interested.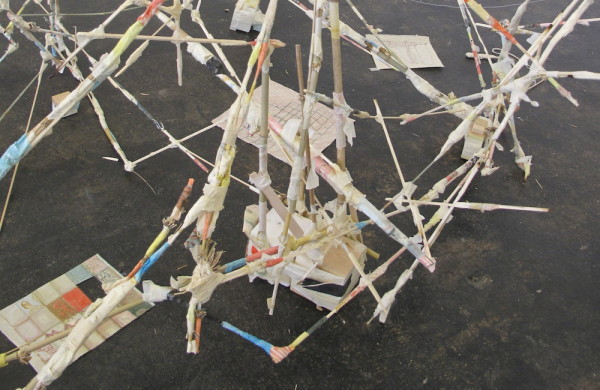 4. Eric Schnell: The Book of Pure Science
Devin Borden Gallery, Houston
September 5 – October 25
A delicate, provisional, room-sized installation of spindly things pasted together with masking tape, scraps of old drawings, odds, ends and rocks. It's all about slowing down and thinking things over.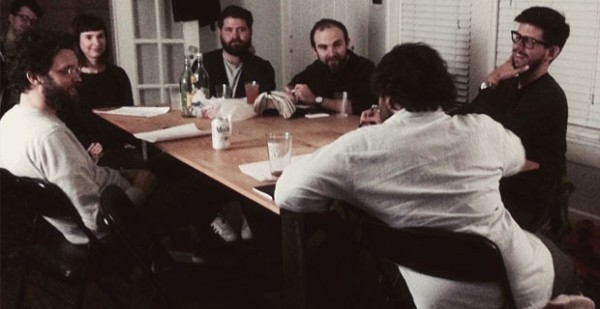 5. Everything we want it to be…at all times
Rice University Media Center, Houston
September 11 – 18
Opening: September 11, 6:30–9 p.m.
"A group show about a group," featuring John Forse, Lane Hagood, Bradley Kerl, Cody Ledvina, Gabriel Martinez, and Lauren Moya Ford.  Suplex, the curatorial team of Max Fields and Rachel Vogel, organized six artists to organize themselves, via a series of meetings. Then a show happened!
.