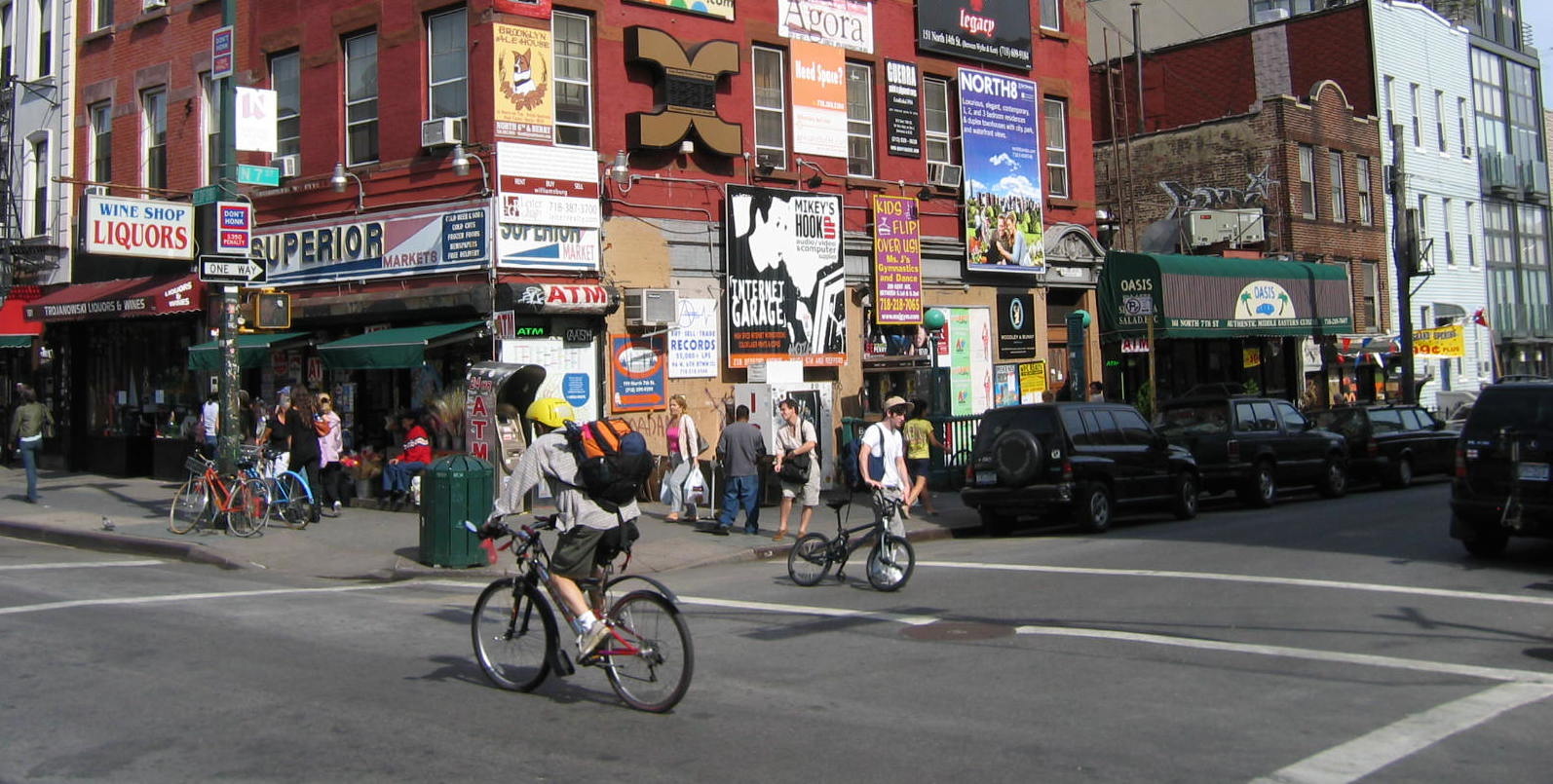 A Dallas friend of mine recently told me that her daughter, who just graduated from MICA in Baltimore, was moving to Brooklyn. This mom seemed almost sheepish when saying it, as though bracing for a lecture about how bad New York is now for young artists, but my gut reaction was: Good.
And while I realize that the idea of urging young artists to move to New York and other art capitals of the world (London, Berlin, etc.) has lost steam in recent years, especially as these places reach a perceived saturation point and grads are saddled with soul-crushing debt, my sense is that artists can get as much from New York now as they did 15 years ago. The creative center may have shifted to Brooklyn but it's far from dead.
In the meantime, more blogs and hip magazine writers are making top ten lists of better, smaller places for young art graduates to set up shop. New Orleans, Pittsburgh, Asheville, Richmond, Nashville; Austin is on and off these lists of course, due to its yuppification and expensive crowding. Baltimore is on the list. Detroit, with its hanging-in-the-balance desiccation that makes it so fascinating, is usually on the list. I like these lists, and look forward to the continued redistribution of creative people as time marches on. (Houston and Dallas don't really figure into this national conversation, though I would argue that both of them should. A tough argument, especially where Dallas is concerned, considering it doesn't boast a big art school, but I'll take it on in a future column.)
Last time I was in New York a lot of people I ran into who were there mainly for Frieze kept talking about how over New York they are, while they took cabs from MoMA to PS1 to Zwirner to the New Museum and on out to the Domino Sugar Factory and then to a bunch of artists' studios in Bushwick. Over it, they insisted. Okay.
I feel like we're watching these pronouncements of prejudice against New York (not that it needs our help) with a kind of heightened schadenfreude, and while I haven't lived there myself for ten years and didn't live there for that long in the first place, my semi-frequent visits to the city solidify my sense that the pure density of its culture offers a healthy landscape, if not reality check, for suburban art-school refugees. Especially for those who seek stimulation and the extroversion of real urban life; they can always retreat back to Texas after a five-year stint in Brooklyn. To tell these young adults to avoid New York because it's too expensive and crowded seems disingenuous. It's like advice from cranky cynics who gave up on New York and left years ago, or from people who don't like big loud cities in the first place. We know New York isn't what is was ten and twenty and thirty years ago, and so do these young people. They're not blind to history. If they were, they wouldn't care about being in New York.
Again, and crucially, there's a quality of conversation and expectation—a tradition of discrimination and deeper understanding of context—that still shapes New York and penetrates its willing inhabitants. The sheer ubiquitousness of visual art and the critical dialogue around it trains their eyes and minds and judgements in ways they'll carry with them the rest of their lives, no matter where they live, and I'd argue that about half the people in places like Houston and Dallas who are doing anything really interesting have previously lived, studied and/or worked in art capitals with these high cultural and intellectual standards. Occasionally you'll get an entrenched Texas local who has so much natural eccentricity, discipline and talent that they never need to leave to make good work, but most mere mortals need the continuing education of a really big old art city to make anything that resonates outside their little circle of family and friends.
Forcing a young and intellectually engaged young person to be broke and tired for the sake of living in a rathole in Sunset Park isn't that interesting to me, but having them live among other young people who are working their butts off to make something worthwhile is a great extension of peer-driven competition, community, and collaboration—like an art school with the training wheels (and gloves) off. The stakes are much higher. I don't carry some delusion that New York is a pure meritocracy, but I do know that if an artist's work isn't very compelling in New York, he's not going to get to rest on any laurels for long. There's little time or patience for the untalented, there's no King of the Dipshits there, and that alone is a priceless lesson for a new graduate of MICA.
It may be that in another five to ten years the value of the extended New York City education won't hold water anymore, that its polarization of wealth will be so marked and its crass commodification of art so overwhelming that there simply won't be any point for a young artist to live and work there, but I don't think we're there yet. "New York is over" is overstated. Let the kids move to Brooklyn, or the Bronx, or Harlem; it may be just what they need. And if they come back, they'll come back better for it.