As the election of Francis showed us in 2013, it's hard to top the spectacle of a papal election. But you know what comes close?...
Read More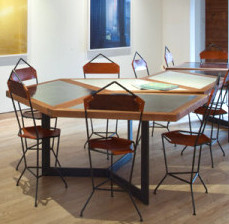 The leather padded seats welcomed my presence, but their sharp angles did not exactly promote lounging.
After settling into their new Calles Street space last fall after two years of operating as a nomadic gallery, the non-profit, artist/creative-run Austin space MASS...
Read More