You've survivied the holidays! NOW, survive the pent-up fury of suddenly unleashed Spring Art Activity across Texas, with help from these samples fished from the flood for special attention by Glasstire's contributing writers:
AUSTIN
Charles Long: CATALIN/ Pet Sounds
Austin Contemporary
January 18-April 20
The Contemporary's next pair of indoor/outdoor shows by a big-name artist is organized by Senior Curator Heather Pesanti: Charles Long and a passel of local organizations and artisans are set to install either a "mystical Gesamtkunstwerk" or a "Wagnerian hybrid environment" at the Jones Center in downtown Austin this January. Whichever it is, it's as exclusive as a rainstorm: materials include sculpture, film, music, fragrance, theater, performance, video, audio, architecture, and "found materials" (the press release makes no mention of the Silly Putty that made Long famous at the 1997 Whitney Biennial, but Catalin is the trade name of another vintage plastic . . .).
Coincidentally, Long's 2012 piece, Pet Sounds, will be installed outdoors at Laguna Gloria. Named for the seminal 1966 Beach Boys album, these playful sculptures begin as railings and morph into candy-colored blobs like papier-mâché sausages that murmur and vibrate when touched. Trippy! – B.D.
Harry Gould Harvey IV: ONE, book release and talk, Friday, January 10, 7-9 pm
Emma Kohlman, opening Saturday, January 25, 7-9 pm
Jonny Negron, opening Saturday, March 8, 7-9 pm
Farewell Books, Austin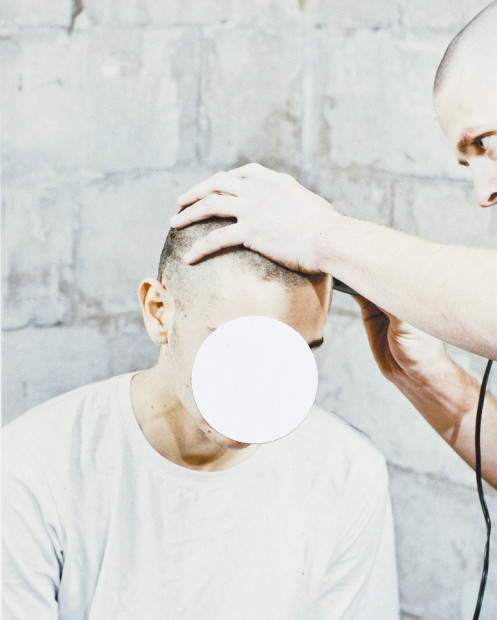 Sometimes less art is more: this Spring, Farewell Books continues its series of thought-provoking visual art exhibitions in its back room micro-gallery. First up is a book release by Harry Gould Harvey IV, a self-taught interdisciplinary artist born in Fall River, MA. ONE, Harvey's new handmade book (in an edition of 25) is the first part of a three-part project exploring the ambiguity of sexuality within contemporary punk culture, with photographs!
Bookmark this little shop: in February, it's Emma Kohlman and another of Farewell's 16mm film nights, focusing on Austrian artists, then illustrator Jonny Negron in March, and ex-Mark Flood assistant Will Boone coming from NY in April. -B.D.
BEAUMONT
Mirrored and Obscured:  Contemporary Texas Self-Portraits
Art Museum of Southeast Texas
January 18-May 11, Opening Reception:  Friday, January 24, 6-8 pm
On the heels of previously-organized group exhibitions of contemporary Texas artists at the AMSET such as Obsessive Worlds in 2011 and Espoused in 2012, comes Mirrored and Obscured: Contemporary Texas Self-Portraits, combining self portraits by 17 artists working in every corner of the state, many of who diverged from their stylistic norm to create work specifically addressing the topic. Artists include Adela Andea, Debra Barerra, Michael Bise, James Drake, Sharon Kopriva, Laura Lark, Lawrence Lee, Mary McCleary, Sherry Owens, Sam Reveles, Shaun Roberts, Rusty Scruby, Gael Stack, Kathy Vargas, Jonathan Whitfill, Ann Wood and Xiaoze Xie. As the show's title suggests, some works mirror their makers very transparently as in Michael Bise's drawing Sleeping Man, while others approach the subject conceptually as in Debra Barrera's Parties on Earth and Laura Lark's large scale, laboriously executed work Top Depart! (Powder). Mirrored and Obscured highlights some of the most influential artists working in Texas today and their refreshing contemporary approach to an age-old art form. Who doesn't love a good artist biography or, in this case, autobiography? AMSET brings the crème de la crème of the Texas art world to quiet downtown Beaumont so be sure to experience this gem of a show.  – Sarah Hamilton
DALLAS/FORT WORTH
Michael E. Smith
The Power Station
February 2014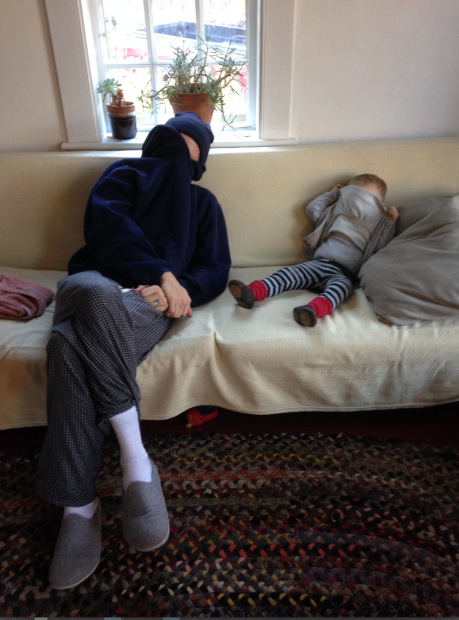 Michael E. Smith's work is deceptively innocuous: tool parts and animal parts laid in such spare measure throughout a gallery space that one is not, at first, convinced that any art work at all inhabits the place. One suspects the smattering of things to be the remnants of a tussle between a pigeon and a stray city cat, or the hurried leaving-behind of office equipment, before one can register Smith's work as "work" at all, not just the aftermath of some off-chance event.  The evidentiary nature of Smith's work is the meat and potatoes of the artist's interest in what I will here describe as economic and social fallout—the idea that as a planet we are currently walking (driving?) our own death march both ecologically and economically. These ideas could neatly qualify Smith as one of critic Jerry Saltz's recently dubbed (and written-off) "Neo-Mannerists," whose work has a "subtext about wastefulness, sustainability, politics, urbanism, or art history." But far from towing a pat political line on the environment or economy, Smith reminds us of the tangle of cause and effect that is written in nature itself—primal food chains and weather—as well as humanity's role in cycles of destruction. In Smith's slight work, that bond between the natural world and the manmade one is revealed in the odd and haunting amalgamations of animal bodies and computer ones, eggs and styrofoam, or the loose and lonely handles of machines used to work the earth, speaking to a deeply intelligent poetic sensibility, but also a rogue contrarianism in the manner of Marcel Broodthaers.
For his exhibition at The Power Station, expect Smith to consider the building as a body, and all things therein—objects, structures, people—part of that system. -Lucia Simek
Samurai: Armor From The Ann And Gabriel Barbier-Mueller Collection
Kimbell Art Museum
February 16-August 17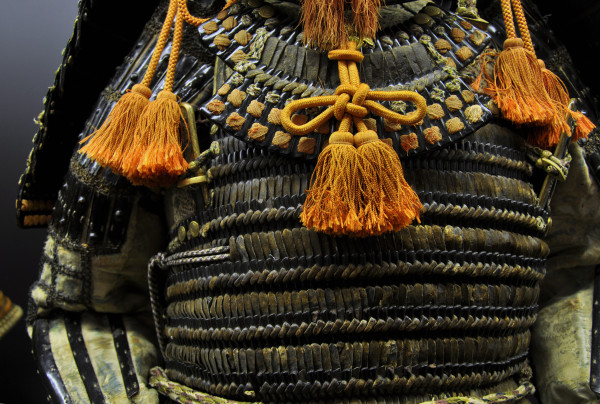 It's a little known fact that Dallas holds claim to one of the best Samurai armor and weapons collections in the world at a little private museum called the Ann and Gabriel Barbier-Mueller Museum, housed in the historic St. Ann's School Building just east of Victory Park in downtown. I do not think I am alone in being utterly moved to distraction by the astoundingly beautiful craftsmanship and masterful detail work on the trappings of Japanese Samurai warriors—the way boar fur, gold, and bronze can meet with patterned protective precision that blasts apart our modern sensibility of form following function. In February, look for over 100 pieces of armor from the Barbier-Mueller Collection to take up residence in the Kimbell where Louis Kahn and Renzo Piano's architecture can dialogue with that of the armor, an apt place to highlight the ornate but confoundingly simple pageantry and artistry of the military elite of Japan from the 12th to 19th centuries. -Lucia Simek
Dallas Biennial 2014
February 1-May 17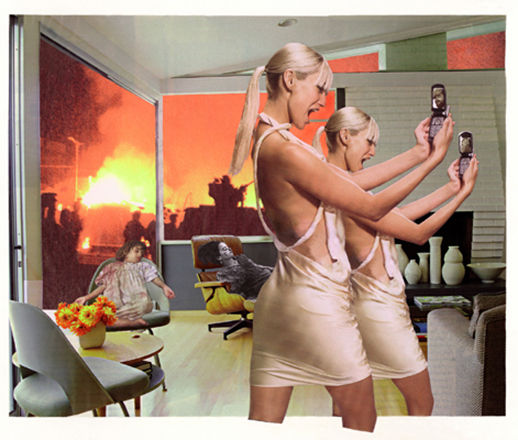 Two years ago—springtime, Art Fair time—Dallas had a moment. Banding together in all manner of ways, Dallas artists piggy-backed on Dallas Art Fair crowds and launched shows all over town, suddenly making the city feel like it was clicking in step with all of its oft-spoken hopes of vitality. That weekend, the little band of studio mates—Jesse Morgan Barnett, C.J. Davis, and Michael Mazurek, as well as artist and professor Stephen Lapthisophon—mounted the Dallas Biennial, an online exhibition of artists from around the world, both alive and dead, as well as a space called Dick Higgins Gallery (shacked up in the office of Oliver Francis Gallery). Two years later, Dallas Biennial (DB14) is back, this time curated by just Mazurek and Barnett, mounting physical exhibitions all over the city with artists from just about everywhere, including giants like Martha Rosler, Adrian Piper, Michael Corris and Josh Smith, as well as a smattering of local names, like Ryder Richards and Michelle Rawlings. Venues include the Goss-Michael Foundation, the Power Station, and the MAC, among others, and exhibitions will mount, with lectures as well, on a rolling schedule from February to May. -Lucia Simek
Ludwig Schwarz
Oliver Francis Gallery
March 8-22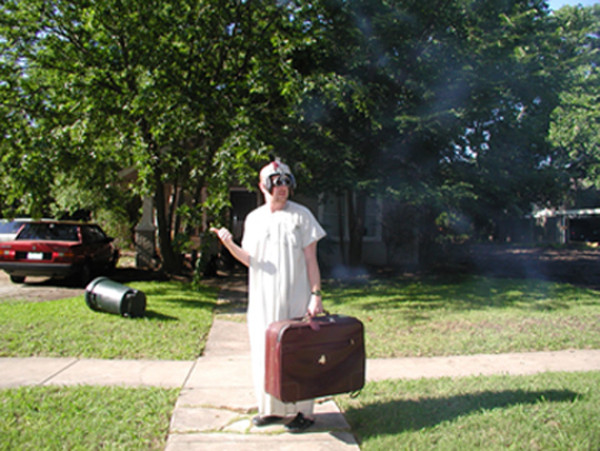 I think of Ludwig Schwarz as Feste, the Shakespearean character in Twelfth Night who is a clown of sorts, always getting in trouble for wandering away from his mistress' household, always appearing out of nowhere suddenly, without prompt, and who is, as Shakespeare plays go, both hilarious and searingly truthful. The play is guided by Feste's songs, and in his mysteriousness you feel he is always right, you're very certain. With his chameleonic ability to shift between mediums, from bright, geometric paintings to wonky assemblage sculptures that feel the workings of a mad-scientist, Schwarz's penchant for satire is by turns obscured and rakishly evident. That play between postures—between the earnest artist and trickster—is where I find myself learning, at a distance, from Schwarz, and I fully expect his retrospective (a bit of a tongue-in-cheek gesture, I'm certain.. or am I?) at Oliver Francis Gallery to deliver something we can all wander around wondering about, wishing a little to be as bold as he. -Lucia Simek
The Stuff of Legends
Gray Matters Gallery
April 5-May 17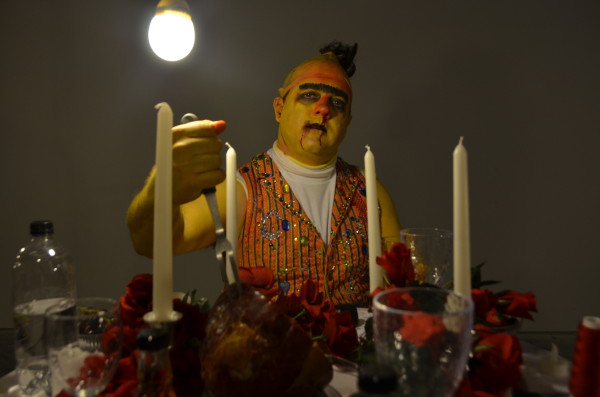 Exploring themes that are near and dear to her heart, Dallas-based artist Margaret Meehan will curate a show at Grey Matters which explores themes of myth-making and legend. The artists she has selected for the exhibition approach the topic in a myriad of ways covering gender, politics, pop culture and history, from the colorful melodrama of the LA/Florida art band, Glitter Chariot, to the mournful gender studies in the drawings of Libby Black, to Greg Ruppe's art historically loaded video and sculptural work, as well as a number of other artists. As with Meehan's own sensitive but virulent work, the show promises to pack a varied and poignant punch. – Lucia Simek
HOUSTON
Sketch Klubb presents: 1,000 crappy barts for Michael Harwell plus Klay Klubb
BOX 13 ArtSpace
January 11-February 15
Opening Saturday, January 11, 7-9:30 pm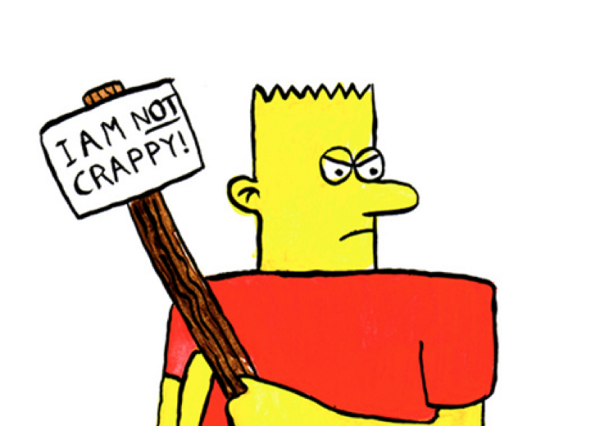 Sketch Klubb began in 2005 as a group of friends who get together every other Saturday morning to draw, unfettered by families, jobs, or responsibilities, in a supportive and unrestrained environment. Artists include Seth Alverson, Rene Cruz, Russell Etchen, Sebastian Forray, Lane Hagood, Michael Harwell, Cody Ledvina, Nick Meriwether, Patrick Phipps, J. Michael Stovall, and David Wang. The current show is a tribute to member Michael Harwell and includes recently created pottery by all members.
Lee Bontecou: Drawn Worlds
Menil Collection
January 31-May 11
The Menil and curator Michelle White continue to probe crannies of contemporary art and bring forth underknown gems. Following last year's Forrest Bess and Wols shows, Lee Bontecou: Drawn Worlds rehabilitates yet another intriguing artist on the margins of the art historical canon. It's the first retrospective of Bontecou's drawings, and spans Bontecou's career from the late 1950s, when she began marking paper with welding torch and soot, to today. Vestiges and semblances of airplanes, sails, teeth, eyes, guns, black holes, and prison bars take their place alongside seashells, birds, insects, flowers, ocean waves, landscapes, and the horizon, mixing menace, oddity, and marvel. -B.D.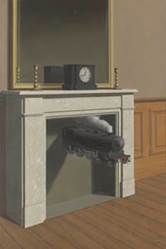 AND if that's not enough, the Menil has a once-in-a-lifetime early Magritte show opening on Valentine's day!
ANTENA @ BLAFFER
Blaffer Art Museum
January 18-May 10
Opening Thursday, January 16, 6-9 pm
Since 2010, Jen Hofer and John Pluecker have operated together as Antena, a "language justice and language experimentation collaborative." This spring, Antena will be in residence at Blaffer, exhibiting and selling books by obscure presses, showcasing writing by obscure authors, and teaching a class titled "In The Between: At the Intersections of Writing, Art, Politics" on Tuesday evenings. There's a visual component, too: the duo sees "aesthetic practice" as part of their "language justice work," and will be inviting eleven artists to exhibit at Blaffer including Benvenuto Chavajay (Sololá, Guatemala), Jamal Cyrus (Houston), Maria-Elisa Heg (Houston), Autumn Knight (Houston), Sueyeun Juliette Lee (Philadelphia), Ayanna Jolivet McCloud (Houston), Nuria Montiel (Mexico City), Kaia Sand (Portland), Efraín Velasco (Oaxaca), Cecilia Vicuña (New York/Santiago), and Stalina Villarreal (Houston).
Fotofest 15: View From Inside: Contemporary Arab Video, Photography and Mixed Media Art
All over Houston, and then some
March 15-April 27
It's THAT year again! Although the main events don't begin until March, a Fotofest year in Houston brings a whole season's worth of events. This year's biennial highlights contemporary Arab photography, with 47 Arab artists from 13 countries in Fotofest's official exhibitions, curated by Karin Adrian von Roques, Fotofest's specially commissioned Arab art expert. According to von Roques, photography and video are particularly important today when, with the expansion of Internet, a whole generation of younger people have taken up photography and video as a way to present artistic ideas. She says,"The Biennial will focus on recurring themes including: the emergence of secular art and culture; the desert as metaphor; religion and faith in everyday life; a sense of belonging and feelings of estrangement; the complexities of East-West relationships; the rapidity of social, economic and environmental change, particularly in the Gulf region; the position of women in Arab societies; and the recent political changes in so many Arab countries."
FotoFest's Arab exhibits will be accompanied by weeks of artist roundtables, forums, academic symposia, Arab films, musical concerts, poetry readings, informal discussions between artists and curators, and programs on Arab culture for schools. With at least 130 venues across the city, start studying the schedule now!
SAN ANTONIO
Robert Hamilton and Cynthia Mulcahy: Archive
Epitome Institute
January 11-February 1
Opening Saturday, January 11, 6-9 pm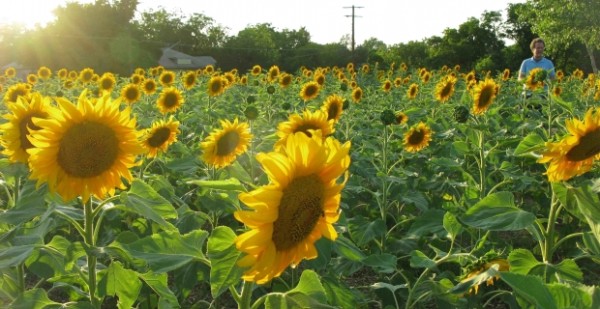 It all began on a late Friday afternoon in March of 2012. After tractor-tilling and in advance of an obliging Texas four-inch rainstorm, over seventeen hundred sunflower seeds were individually planted in the newly-created field by an eight-member crew in traditional farm-crop rows. Over the ensuing three and a half months, they produced an enormous crop of single-stemmed sunflowers with ten-inch flower heads on a blighted city block in the busy heart of the Oak Cliff neighborhood of Dallas. Farming as street theater drew many area neighbors, passersby, and local business folk curious about what was going on in their community, offering up a daily tableau of the farmer's life of land tilling and seed planting, weeding and watering, and finally harvesting and sharing. Robert Hamilton is a visual artist and Cynthia Mulcahy is an independent curator, visual artist and cultural producer. Together they form an activist Dallas-based collaborative art practice (without a catchy name!) that addresses social, political and environmental issues and places emphasis on the transformative experience of nature.