Let's face it—we all wait for this time of year. Under the mistletoe, Texas artists looking for a little year-end green and buyers looking for unique gifts get together, doing an end-run around  the artworld's high prices. Some galleries collude in these commercial orgies, some look the other way, but it's all the same: the urge to splurge is as unstoppable as the Dance of the Sugar Plum Fairy.
Here's a collection (by no means complete) of some of the many opportunities this season for an extracurricular art fix. Send me yours and I'll add it to the goodie bag!
H

o

u

s

t

o

n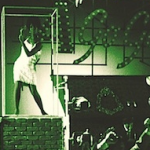 Dec 12 Holiday ShaBang! at Gallery Homeland
Dec 12th-January 15th
Opening Reception December 12th 6:30 pm-10:30 pm
A Holiday end-of-the-year celebratory exhibition with works priced under $500 by 50 of Houston's greatest talents!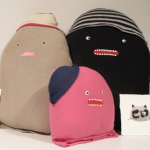 Dec. 12-31 Peveto's Jolly Merry Happy Li'l Holiday Shoppe,
December 12-31
A curated "Pop-Up" store of  artist crafts, unique gifts, small artworks and sensational fun!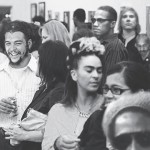 Dec. 21 East End Arts Market at East End Studio Gallery
Saturday, December 21, 12-5pm
Local artists and crafters galore! Maybe you'll even see Frida!
S

a

n

A

n

t

o

n

i

o

Ongoing Artpace's 2013 Online Holiday Gift Guide
Features onesies, hats and coffee mugs, along with a $30,000 Isaac Julien multiple!
A

b

i

l

e

n

e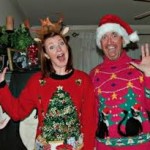 Dec. 12 ArtWalk: A Karaoke Christmas
Thursday, December 12, 5-8 pm in downtown Abilene
Wear your ugliest Christmas sweater to this month's ArtWalk in Abilene, check out the downtown museums and galleries: artist-vendors will be selling their work at booths on the street.
M

c

A

ll

e

n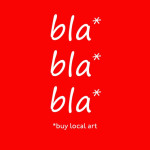 Dec. 14-20 Hinovations Art Gallery Art Extravaganza Sale
Opening Saturday, Dec. 14 from 6:30-9:30 pm