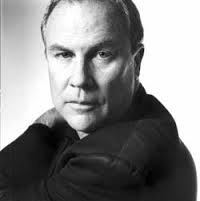 There seems to be no word yet of Waco native Robert Wilson's collaboration with Jay-Z, but Wilson has already expressed a desire to work with him. The long list of people he has worked with includes Philip Glass, William Burroughs, Lou Reed, Tom Waits, David Byrne, Laurie Anderson, Rufus Wainwright, Marina Abramovic and Lady Gaga. In his current installation at the Paris' Musée du Louvre, titled Living Rooms, Wilson shows a 50-minute video of Gaga inserted into Andrew Solari's The Head of John the Baptist on a Charger (1507), Jacques-Louis David's The Death of Marat (1793) and other notable works.
Although Wilson is best known for his experimental work in theater and opera since the 1960s, he also creates sculpture, drawings, and furniture designs. While he has won numerous awards for his playwriting, directing, lighting and scenic design, he also won the Golden Lion at the 1993 Venice Biennale for his sculptural installation.
Dallas' Nasher Sculpture Center will be presenting Wilson for their December 2013 edition of NasherSalon next week, December 2 at 7:30 pm; tickets are available through the Nasher.