While some dealers at the third annual Texas Contemporary Art Fair, which took place this past weekend in Houston's George R. Brown Convention Center, mumbled...
Read More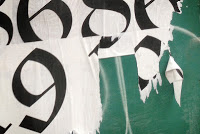 The Art Foundation's (artists Ryder Richards, Lucia Simek and Andrew Douglas Underwood) installation for the Texas Biennial is inspired by Jonathan Lethem's novel Chronic City.
El Paso filmmaker César Alejandro has announced that he will be producing a documentary about the career and legacy of sculptor Luis Jiménez. The El...
Read More