Remember when James Franco was coming to the University of Houston's doctoral program in creative writing? It seemed absurdly silly, but a little bit cool,...
Read More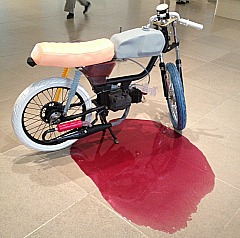 Boom Town whispered, "Here we are, look what we are capable of." On the last day, when the roar of POST COMMUNIQUÉ and the Dallas VideoFest had lessened, the works in Boom Town were given the chance to scream this message out loud.
As if anyone needs to be reminded of the temperature, the Aurora Picture Show has titled its screening of short films and videos "Houston Is...
Read More