Archives by date
You are browsing the site archives by date.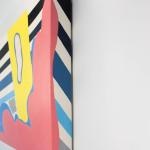 Remember Portillo's giant soft sculpture in the upstairs gallery at the Big Show?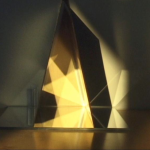 A thirty-two foot wave made of black string, three large black abstract paintings, a thread sculpture,  a video of the sun moving across an arrangement [...]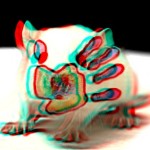 Lopez's first solo exhibition, featuring thermochromics (paints that change color as the temperature changes), as well as works created in 3-D (red and blue) with [...]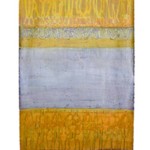 Unapologetically decorative paintings inspired by historic textiles.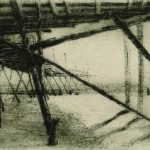 Artists of Washington Printmakers Gallery exhibit their prints in a variety of traditional, hand-pulled media.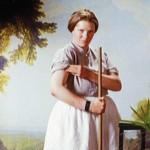 A film and photographs by the German artist team of Pauline Boudry and Renate Lorenz blend historical fact with a contemporary reenactment to challenge preconceptions [...]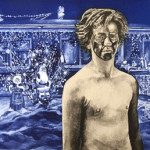 The second installment of the annual Curate+Collaborate Exhibition Series pairs up Dallas mixed media artists Rita Barnard and Jacque Forsher as the co-curators. Artists who [...]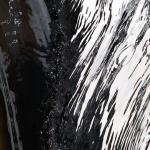 Photographs of momentary collisions between ink and water in mid-air.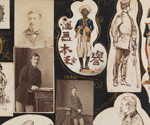 An album for cartes de visite compiled by American expatriate William H. Stewart (1820-1897) sheds light  on the lives and careers of four important Spanish [...]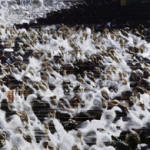 Features work by Tomoe Murakami, Yuki Tawada, Yuhki Toyama and Ai Takahashi, on loan from Pictura Gallery in Bloomington, Indiana. Curated by Mariko Takeuchi & [...]